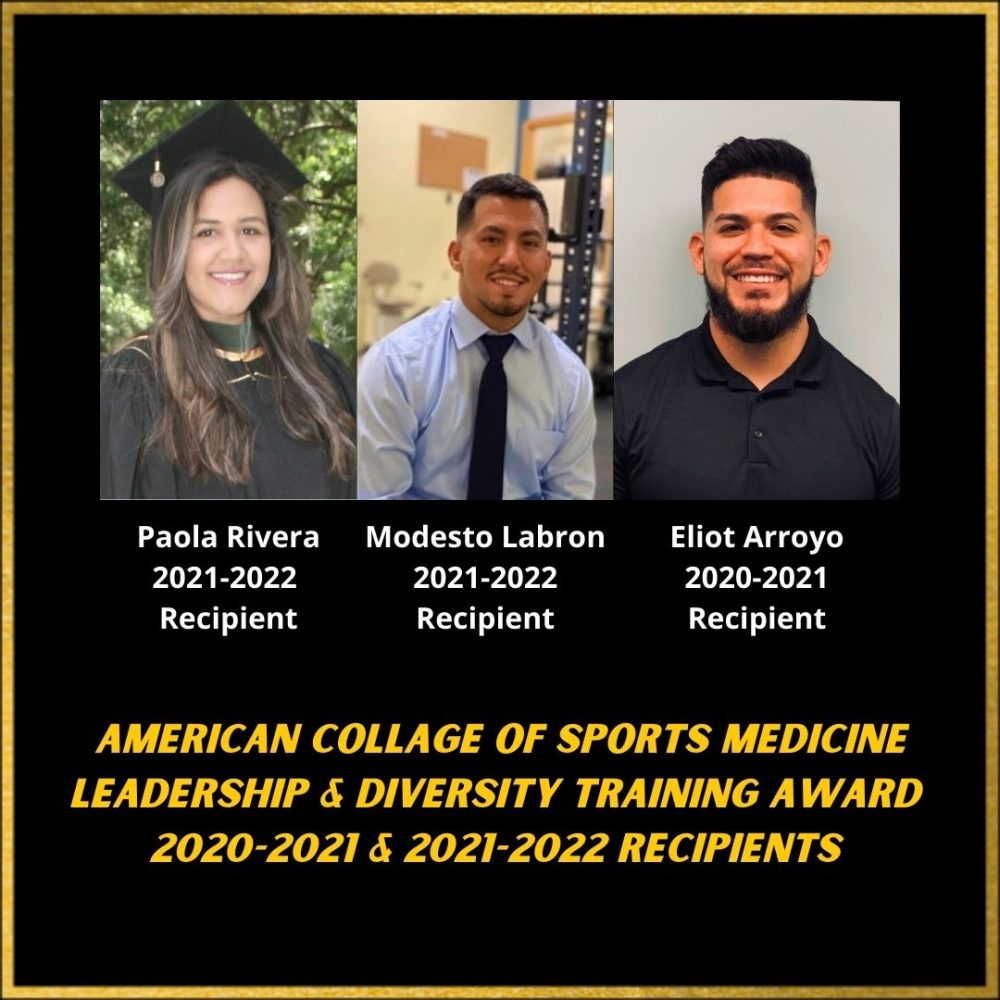 Congratulations to our Division of Kinesiology students who received the Leadership & Diversity Training Award from the American College of Sports Medicine:
Eliot Arroyo '15, '17MS, a graduate from the master's program, 2020-2021 awardee (attending this year's conference, due to virtual format in 2021)
Modesto Lebron, a student in the PhD program, 2021-2022 awardee
Paola Rivera '16, '19MS, a student in the PhD program, 2021-2022 awardee
These awards provide students with financial support to attend the ACSM national conference and connects them to mentors for support on their pursuit of research publications and presentations.
ACSM is a leading national professional organization dedicated to the advancement of sports medicine and exercise science. Students who participate in this program are provided with valuable experiences in research and connections to exercise science and sports medicine professionals who further support their professional development. We are proud of these students for earning this support!