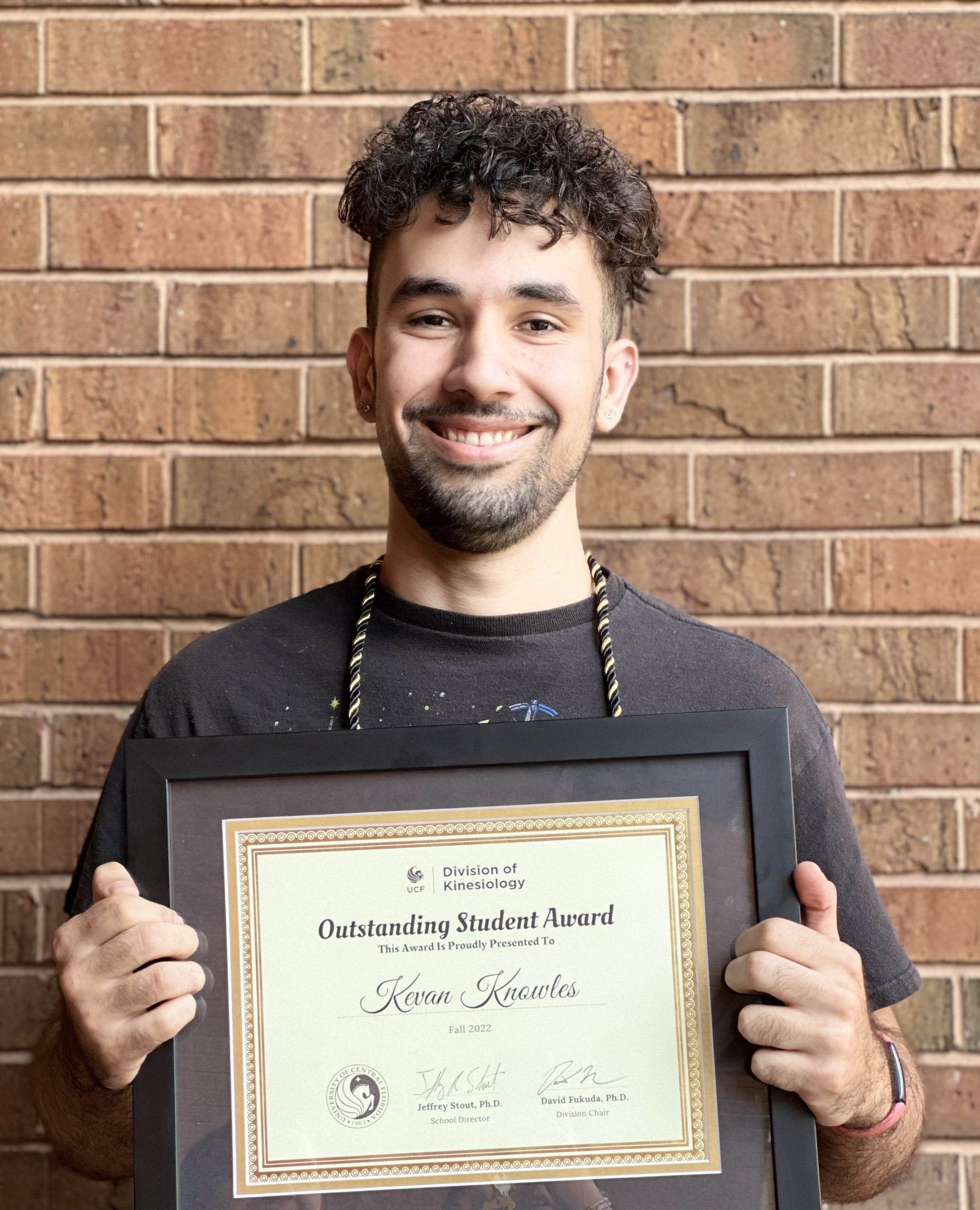 Congratulations to Kevan Knowles '22, who was selected as the Fall 2022 Outstanding Student for the Division of Kinesiology.
An honors student, Knowles excelled academically, as well as in research and service activities. He served as a research assistant in the UCF Neuromuscular Plasticity Laboratory where he assisted graduate students with data collection and analysis and helped recruit participants for new studies. For his honors undergraduate thesis project, he studied the influence of transcranial magnetic stimulation (a brain simulation technique used in the lab) on lower limb corticospinal excitability.
Knowles was also a recipient of the Allyn M. Stearman Research Scholarship, which is awarded for academic excellence, leadership and creativity.
"Kevan's dedication to research and scholarship, in conjunction with his intellectual curiosity, has been very rare to see," says Associate Professor Matt Stock, who nominated Knowles for the distinction. "He has earned the respect of many other UCF students, his thesis committee and key collaborators."
Knowles completed an internship at the Center of Recovery and Exercise where he helped provide activity-based training programs to patients living with spinal cord injuries or other neurological conditions.
He also served as an event coordinator within the International Student Association and was active in his church as a mentor to middle school students.
Knowles, an international student from Nassau, graduated in December. He hopes to return to UCF next fall for his master's degree in Kinesiology and ultimately plans to pursue a doctoral degree.
Each fall and spring semester, the Division of Kinesiology presents the Outstanding Student Award to a junior or senior kinesiology undergraduate student who demonstrates excellence in scholarship, leadership and service.