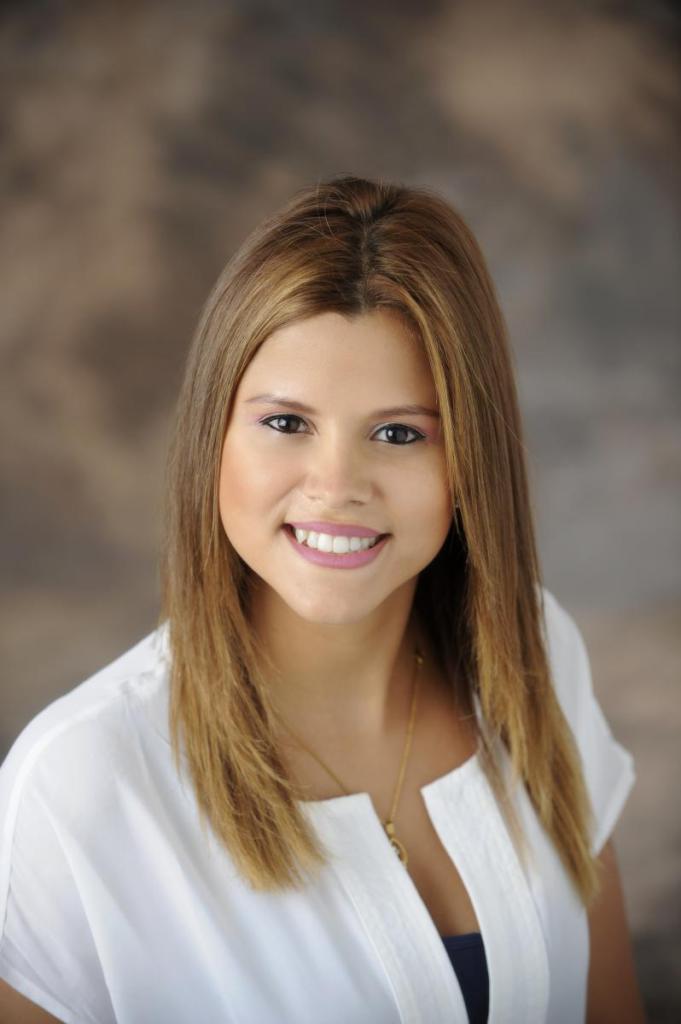 UCF Alumni announced the recipients of its fourth annual 30 Under 30 Awards on March 30. This year's class includes marketing and communications professionals, entrepreneurs, engineers, software specialists, attorneys, education leaders, doctors, nurses, the youngest-elected Florida state representative and a football star, among others.
Katherine Payares '12 '13 earned an undergraduate certificate in Children's Services, and her bachelor's and her master's degrees from UCF's School of Social Work. Katherine is the top field instructor for Florida Hospital Celebration Health. She works with the hospital's social work interns, many of them UCF students, who help link theory into practice. She recently earned the 2016 American Cancer Society's Leadership in Oncology Social Work Award and the 2017 National Association of Social Workers Social Worker of the Year Award. After the Pulse tragedy, Katherine assisted the American Red Cross and the Orlando community by providing emergency services and crisis intervention for Pulse victims, family members, survivors and service volunteers.
"This year's 30 under 30 class is a group of trailblazing young alumni who have made an impact within their professions, communities, and this university in the early stages of their careers. The record-breaking accomplishments of this group are inspiring, and they rank as the best of the best from UCF's accomplished young alumni base," says Mike Kilbride '12, chair of UCF's Young Alumni Council. "UCF is a special place, and it is inspiring to see so many of our graduates building on their UCF experience to make an impact in our community and around the country. The entire Young Alumni Council is proud of this group of finalists, and on behalf of UCF, I extend my sincerest congratulations on this well-deserved accomplishment."
The 30 Under 30 Awards program recognizes outstanding young alumni who strive for greatness in their professional and personal lives. Open-nominations for the 2018 class were accepted on UCFAlumni.com from January through February. Nominations were reviewed and scored by UCF Alumni staff and previous 30 Under 30 recipients, and winners were selected by the UCF Young Alumni Council. The finalists were then confirmed by the UCF Alumni Board based on the following criteria:
Must be a graduate of the University of Central Florida (undergraduate or graduate degree)
Must be age 29 or under on May 19, 2018
Nominees for 30 Under 30 must demonstrate a commitment to maintaining a lifelong relationship with Knights and strive to uphold UCF Young Alumni values of "Scholarship, Bold, Trailblazing, Generous, Resilient"
Self nominations are not accepted
The winners will be recognized in a formal ceremony on campus at the UCF FAIRWINDS Alumni Center on May 19.