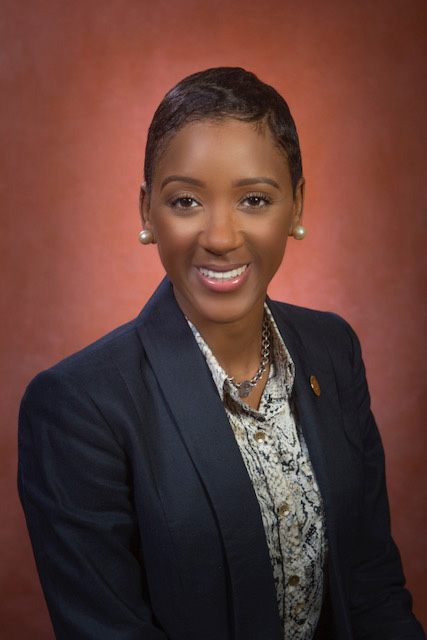 Brittny James, a research associate in the CHPS Office of Research, has been awarded a two-year, $139,343 National Institutes of Health grant. The award is a diversity supplement grant under the National Institute of Aging that provides researchers from underrepresented groups the opportunity to conduct research. The funding will support James as she prepares for a career as an independent investigator.
Using secondary data from the Midlife in the United States project, James will investigate the following:
How negative work experiences and objective indicators, such as perceptions of work conditions, affect people of different ethnicities and genders
Specifically, how negative work experiences impact black women's health, regardless of the woman's educational status
James, who refers to herself as a black scholar, said that personal experiences inspired her to conduct her research, which could have broad implications and impact.
"I believe that, by highlighting these differences, if they do exist, I can help to create policy change for working conditions for black women across the spectrum," James said.
James Receives Award for Technology Engagement
Brittny James also is the recipient of the American Public Health Association's 2018 Public Health Education and Health Promotion award for her project entitled "Engaging College Students through Technology to Develop Health Education Tools." The award recognizes her research in integrating technology in health education-related courses and reducing traditional methods such as quizzes, lectures and textbook directives.