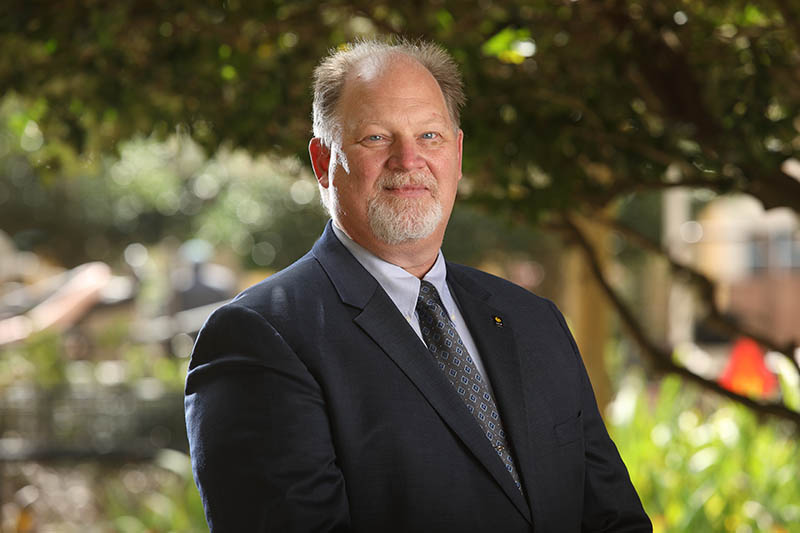 Christopher D. Ingersoll, founding dean of the College of Health Professions and Sciences, has been named to the Board of Directors of the Association of Schools Advancing Health Professions. His 3-year term will commence October 1, 2021.
ASAHP is a nonprofit national association established in 1967 and brings together deans and other leaders from allied health professions colleges and programs to enhance interdisciplinary education and improve the quality and quantity of needed workforce in health professions.
Ingersoll, who came to UCF in 2019, has more than three decades of experience in higher education, as well as a career in athletic training and sports medicine. As one of the deans of UCF's Academic Health Sciences Center, Ingersoll leads efforts to bring together health experts across the university to advance education, research and patient care. Prior to his appointment at UCF, he served as vice provost for Health Sciences Affairs at University of Toledo.
"I'm excited to serve on the ASAHP board and apply what I've learned about the benefits of interprofessional education on a larger, national scale," Ingersoll says. "I look forward to assisting the ASAHP with its mission of advancing health through interprofessional collaboration."