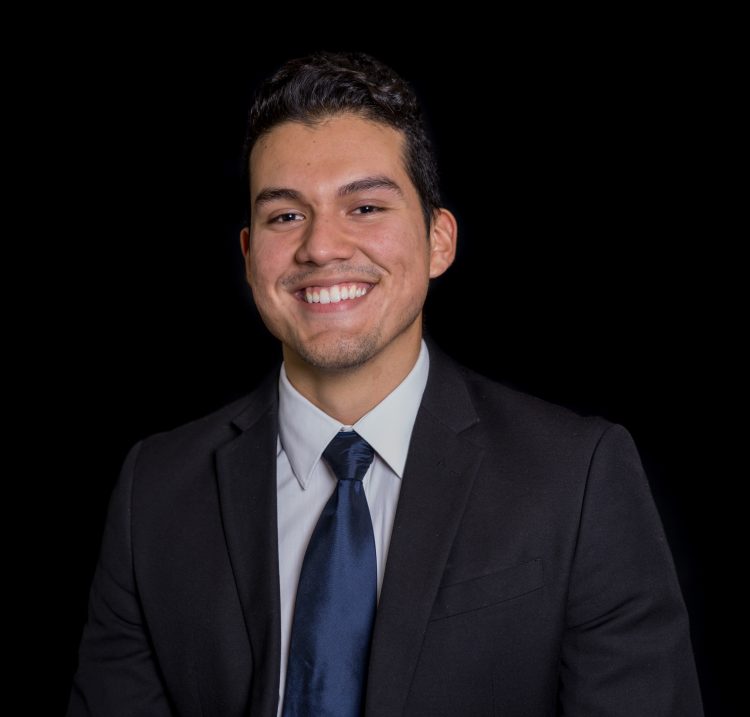 Juan Rodriguez, an incoming physical therapy student, has recently been granted the UCF Graduate RAMP Fellowship. 
The UCF Graduate RAMP Fellowship provides financial support to the most outstanding undergraduate RAMP students who continues into a UCF graduate program. 
Growing up in Colombia, and moving to the U.S. while in elementary school, Rodriguez held his parents in high regard and looked to them as his heroes, like many children do. But it came as a shock to him to see that his heroes had their own weaknesses. In his parents' case, it was physical pain from doing physical labor.  
"Seeing the hurt and pain that my parents' bodies went through with their jobs, it really bothered me," he said. "But it made me want to find something to help them and others who suffered through physical pain." 
This was the spark that led Rodriguez to enroll as a sport and exercise science student at the University of Central Florida. 
During his time at UCF, Rodriguez met William Hanney, an associate professor in the Division of Physical Therapy, and was fascinated by his research. 
"The way he talked to me and was so welcoming to me and made me aware of resources to support my studies, that just warmed my heart to know that someone who didn't know me could be so welcoming," Rodriguez says. 
One of the resources that Hanney recommended to Rodriguez was the RAMP Scholarship, which is designed to provide undergraduate students who may be interested in pursuing graduate education with research experience while working closely with a faculty mentor. 
Rodriguez worked closely with Hanney on a research project that explored the  mind-muscle connection and how mental practice can help with flexibility , as well as a publication review with Hanney.  
Hanney said he is impressed with Rodriguez's resiliency and commitment to overcome any challenges thrown his way. "Juan is upbeat and focuses on how to solve the problem; not the impact that the problem is having on his life," Hanney said. 
Following graduation, Rodriguez applied for the RAMP Fellowship; he is the first person in physical therapy at UCF to receive the fellowship. 
Rodriguez aspires to work either in a hospital/clinical setting or outpatient private practice, in order to really connect with his local community following graduation. He is also interested in developing an online practice. 
"I thought that science and medicine were mostly test tubes and surgery," he says. "But seeing physical therapists actually talk to their clients and interact with people and make a difference in their lives, that's what I want to do."