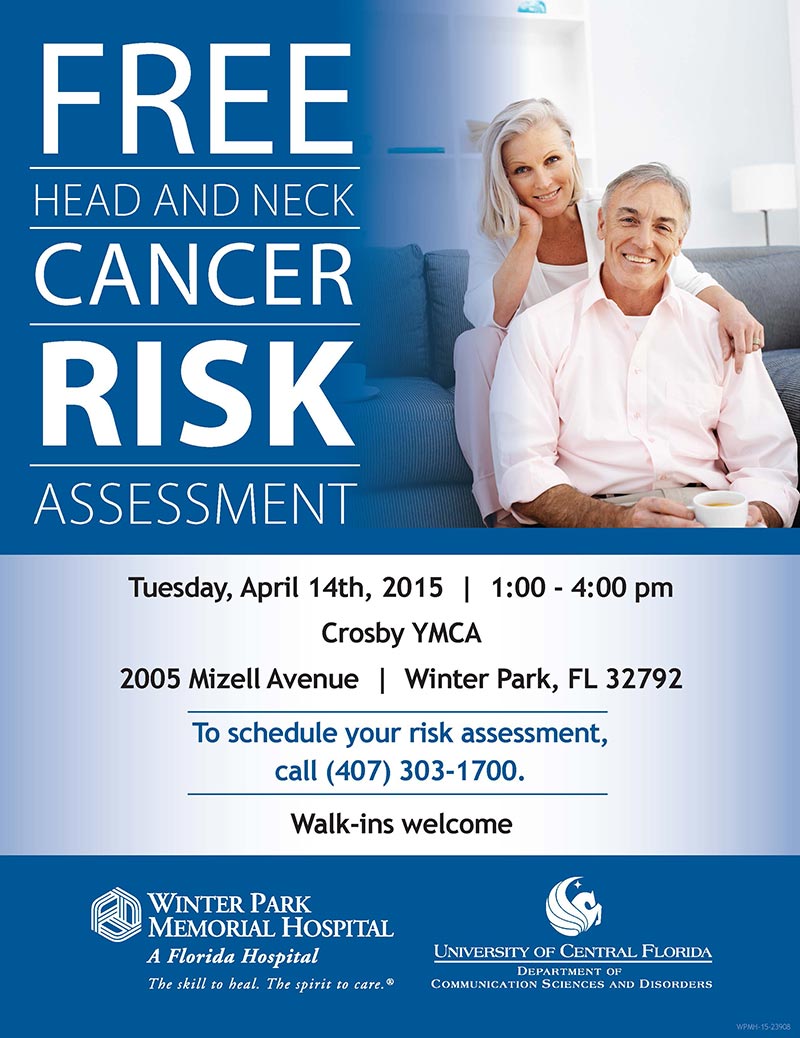 Free Head and Neck Cancer Risk Assessment is available April 14 at the Crosby YMCA in Winter Park. Fla. The event will include risk assessments for thyroid cancer and cancer caused by Human Papillomavirus (HPV).
The assessments will be conducted by experts from Winter Park Memorial Hospital, The Ear Nose Throat & Plastic Surgery Associates, and the UCF Department of Communication Sciences and Disorders.
Master's degree students in communication sciences and disorders will assist at the event.
"Our students will be involved with the screenings and educating attendees on the prevention of head and neck cancer," said Associate Professor Bari Hoffman, who will supervise the students. "This year we will also focus on HPV education as an emerging risk factor for head and neck cancers."