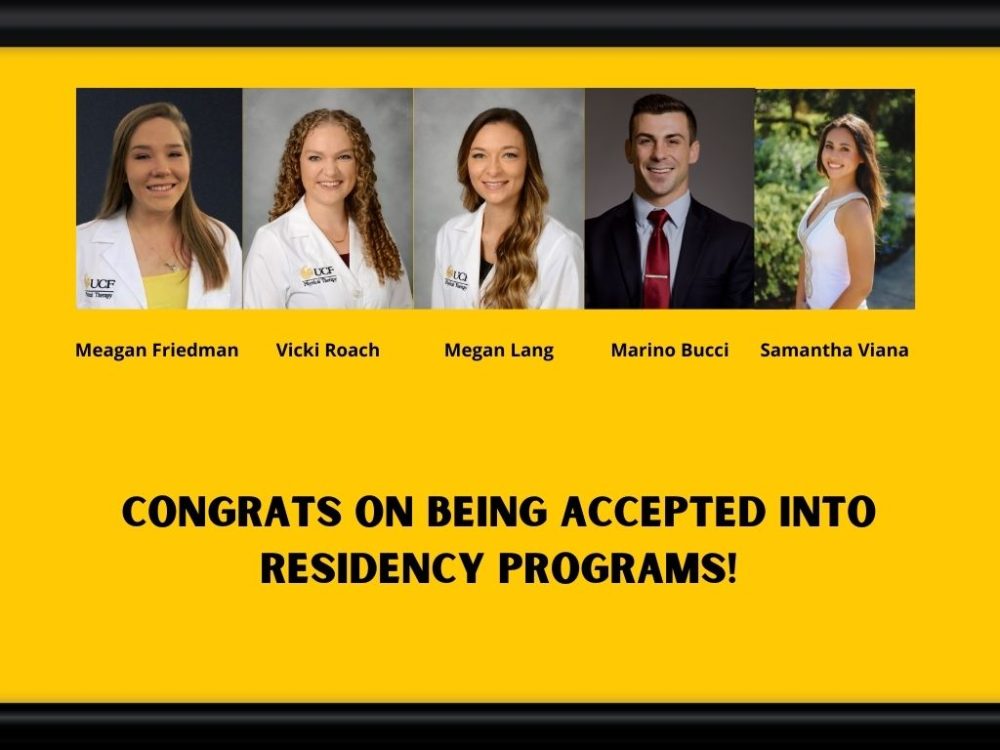 Five students from the Division of Physical Therapy have been accepted into clinical residencies and will start these programs upon their graduation from the DPT program in May.  
Meagan Friedman – Brooks Rehabilitation Institute of Higher Learning, neurologic physical therapy

 

Vicki Roach – Veteran Affairs, Boston Healthcare System, neurologic physical therapy

 

Marino Bucci – The Ohio State University, sports physical therapy

Megan Lang – University of Miami and Nicklaus Children's Hospital, pediatric physical therapy

Samantha Viana – Orlando VA, orthopedic physical therapy 
Clinical residency programs allow physical therapists to gain specialized knowledge through hands-on experience and advanced training within a highly-structured mentorship environment. After completing the year-long residency, the physical therapist can apply to take the national board certification exam to become credentialed as a clinical specialist. 
"These residencies programs are highly competitive, with very few slots available nationwide," says Patrick Pabian, director of the UCF DPT program. "To have five students in one graduating class accepted into these prestigious residencies speaks volumes to their dedication to the field and advancement of clinical practice."