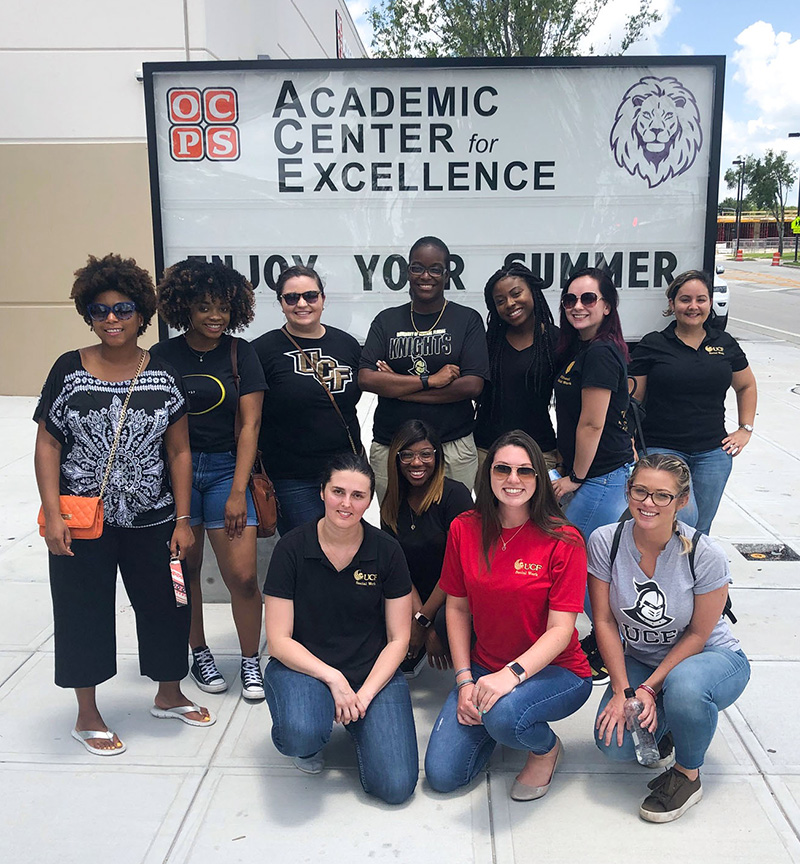 There is a growing awareness of the mental health disparities present in minority communities. According to the National Association of Mental Illnesses (NAMI), depression among Black youth is 30% higher than average for their age group. UCF School of Social Work Lecturer Tiffany Lumpkin explains some of the unique stressors associated with mental health issues among minority youth and its impact on their academic achievements.
"In this context, a stressor can include things that would negatively impact a student's daily functioning outside of the classroom and in their personal lives. These external stressors can have a physical, emotional, psychological impact on a student's academic performance," said Lumpkin.
Stressors such as, adverse childhood experiences (e.g. being exposed to violence, poor living conditions, food scarcity, or lack of emotional support) can all be a catalyst for mental illnesses. "A lot of the trauma we see in communities are a result of people living in poverty and being stressed due to extreme living conditions in order to survive," said Lumpkin.
Another unique factor that can lend itself to a mental health stressor is epigenetics. "Trauma has attached itself to oppressed people for generations. This transgenerational trauma is further passed through one's DNA, or epigenetics," said Lumpkin. Epigenetics can formulate into poor academic achievement (e.g. school absenteeism, bullying, inability to focus on assignments) and can lead to depression, anxiety, substance abuse, or other mental health illnesses.
Lumpkin explored these stressors in her research where children were observed in community partnership schools. "Along with having school therapists, we found that when leadership supported changes like smaller class sizes, after-school programs, increased parent partnerships, or free/inexpensive meal plans, some students showed improvement in their academic performance," she said.
Lumpkin also encourages class discussions on wellness. "When I come into class, I always do some sort of an ice breaker geared toward the needs of each class. The process of asking 'what did you survive today?' acknowledges that students experience varying stressors throughout their day, and it doesn't disappear when they step into the classroom," she said.
To help students on campus, Lumpkin connects them to UCF resources, like UCF CARES, Knights Pantry, or the Academic Writing Center. Lumpkin also gives feedback on strength-based habits, like self-love, and shares stories about her academic journey with students to offer them support and inspire them to do their best in class.
"For a lot of my Black, brown and Indigenous students, I recognize that it's hard for them to love themselves when they, and their communities, have been oppressed for so long. I share how I felt as a student too, from being in remedial classes to a doctorate degree. I hope it shows students that they can feel safe and empowered," she said.
While all students may need additional support for academic success, minority students show signs of improvement in their academics and in their mental health when their external stressors are recognized and addressed in the classroom environment.