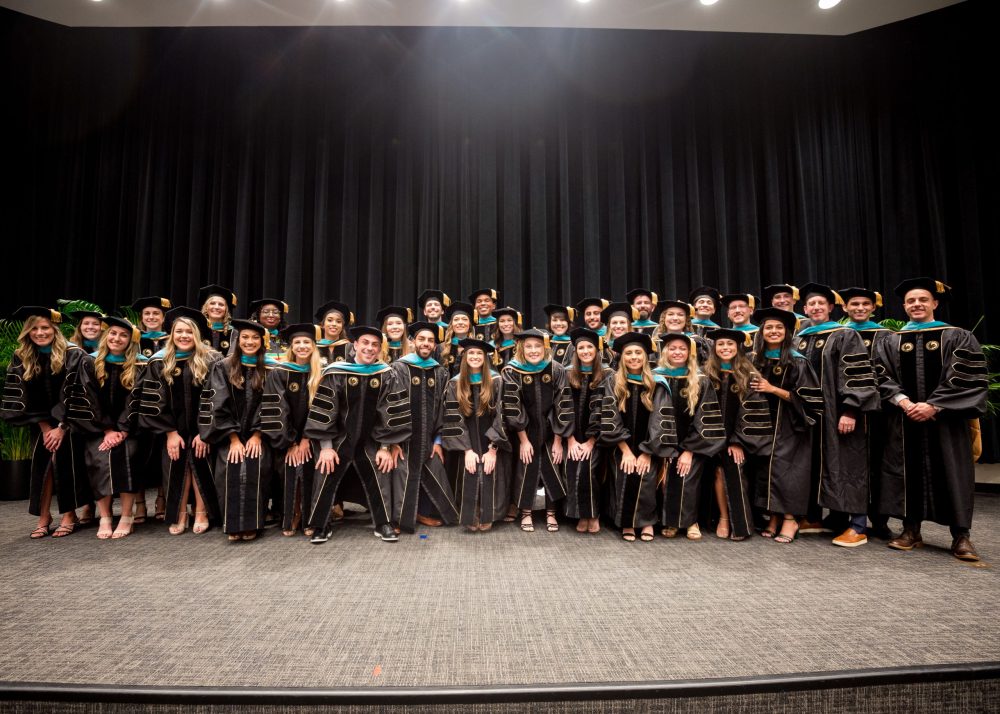 On May 6, the Division of Physical Therapy class of 2022 celebrated their perseverance and commitment to the program and profession at a hooding event. Students received their graduation "hoods" prior to the commencement ceremony with the rest of the college as a symbol of their successful completion of the clinical doctorate program.  Christopher Ingersoll, dean of the College of Health Professions and Sciences, Patrick Pabian, director of the DPT program, physical therapy alumnus Uzair Hammad '21DPT, and graduate Rose Prado '22DPT delivered encouraging and empowering speeches during the ceremony.
Student awards were given out by faculty to recognize the outstanding efforts of individuals in the graduating class. These awards signify outstanding efforts and achievements in focus areas of the program. Students also presented an award to their vote for Outstanding Clinical Instructor, a PT from the community who trains students during their clinical internships. 
Awardees:
Outstanding Service: Megan Lang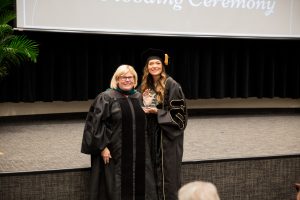 Outstanding Research: Chandler Shiley, Samantha Viana, Vicki Roach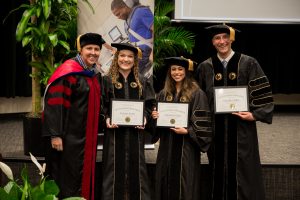 Clinical Excellence: Megan Bodden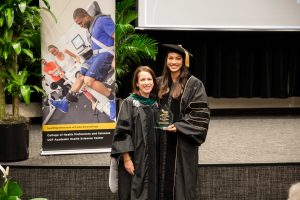 Academic Achievement: Victoria Roach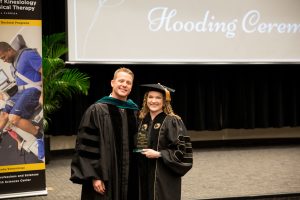 Tenets of Excellence: Sol Ayala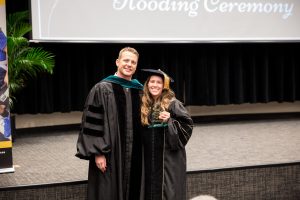 Outstanding CI: Mike D'Amelio (not pictured)
Congratulations to the DPT class of 2022! We look forward to following your careers as exemplary physical therapists.