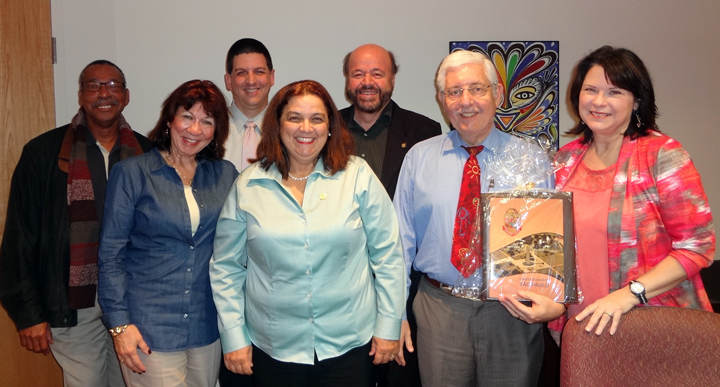 The College of Health and Public Affairs is one step closer to cementing an affiliation agreement with the University of São Paulo (USP) in Brazil that will foster research collaboration and student exchange in communication sciences and disorders.
Professor Maria Machado, dean of USP's Bauru School of Dentistry, visited the college on Jan. 14 to help finalize the details. She also discussed plans to establish an academic program in public affairs at her university.
UCF and USP faculty and students will focus their efforts on aphasia, craniofacial abnormalities such as cleft palate, and deafness and cochlear implants, said Associate Professor Linda I. Rosa-Lugo, who is leading the initiative for UCF. They plan to initiate these efforts in the fall.