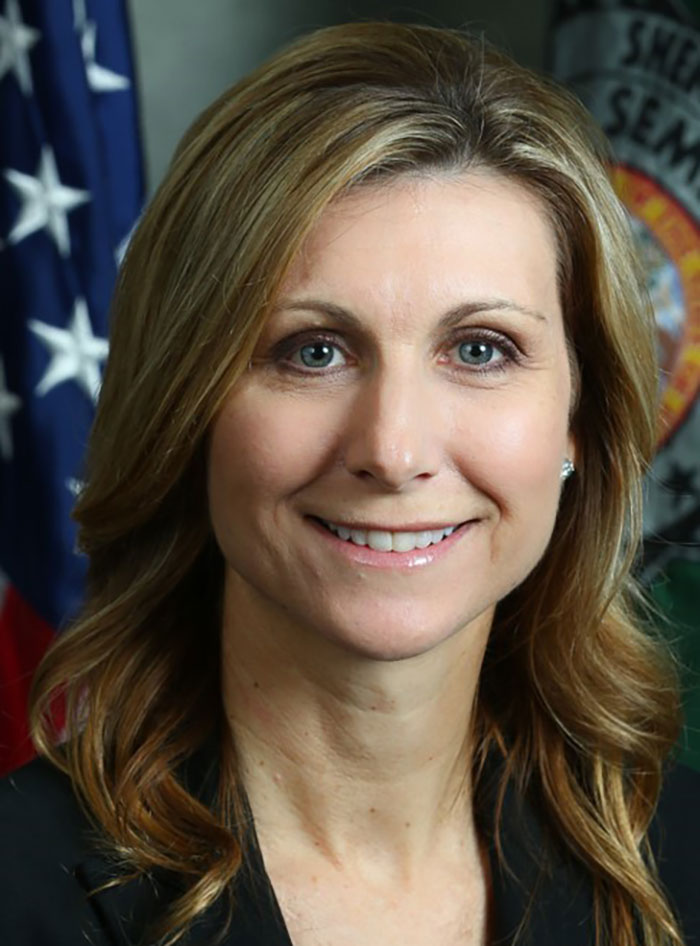 The UCF College of Health Professions and Sciences welcomes Heather Lovett as the director of communications and marketing. Lovett will be responsible for developing and implementing strategies to help enhance the visibility and reputation of the College, engage community partners and recruit students and faculty members. She began in the position on Nov. 21.
Lovett brings more than 20 years of public relations leadership experience to the role. She most recently served with UCF Communications and Marketing as the director for media relations, serving as a university spokesperson and sharing stories of academic excellence, student success, partnerships and innovation with media outlets and audiences across the country.
"Director Lovett brings a wealth of expertise to our college and we're pleased to have her leading our strategic communications," says Dean Christopher D. Ingersoll. "She has a track record of translating ideas into action and will find new ways to showcase the impact of our outstanding research, teaching, clinical care and partnerships."
Prior to coming to UCF, Lovett held a variety of communications roles in state and local government. She spent six years at the Seminole County Sheriff's Office, first as the public affairs director where she managed the agency's public information and community outreach efforts, and later as the chief of staff where she led strategic initiatives, managed corporate communications and served as a liaison to community advisory boards. She spent 16 years at the Florida Department of Law Enforcement, including five years as the director of external affairs, where she served as the chief media spokesperson and was responsible for developing public safety campaigns and coordinating communications statewide across the agency's operations centers.
"CHPS is making a tremendous impact in our community and beyond, and I'm very grateful to join this talented and innovative team," says Lovett. "I look forward to working with faculty, staff and students to help share the stories of the transformational work underway here."
As director of communications and marketing at CHPS, Lovett will lead the 4-member team that produces the College's social and digital media, print publications, video production, photography, advertisement and media relations.
Ingersoll says he is grateful to David Janosik who served as interim director through the summer and fall semesters. Janosik provided critical support during the transition period, ensuring continuity of the College's communication channels and bringing several key projects to completion.
Lovett holds a bachelor's degree in psychology from Stetson University and master's degree in criminology from Florida State University. She holds an Accreditation in Public Relations and has been actively involved with the Florida Public Relations Association for more than a decade.  She is married to her husband, Chris, and they have two sons, Michael and Danny.