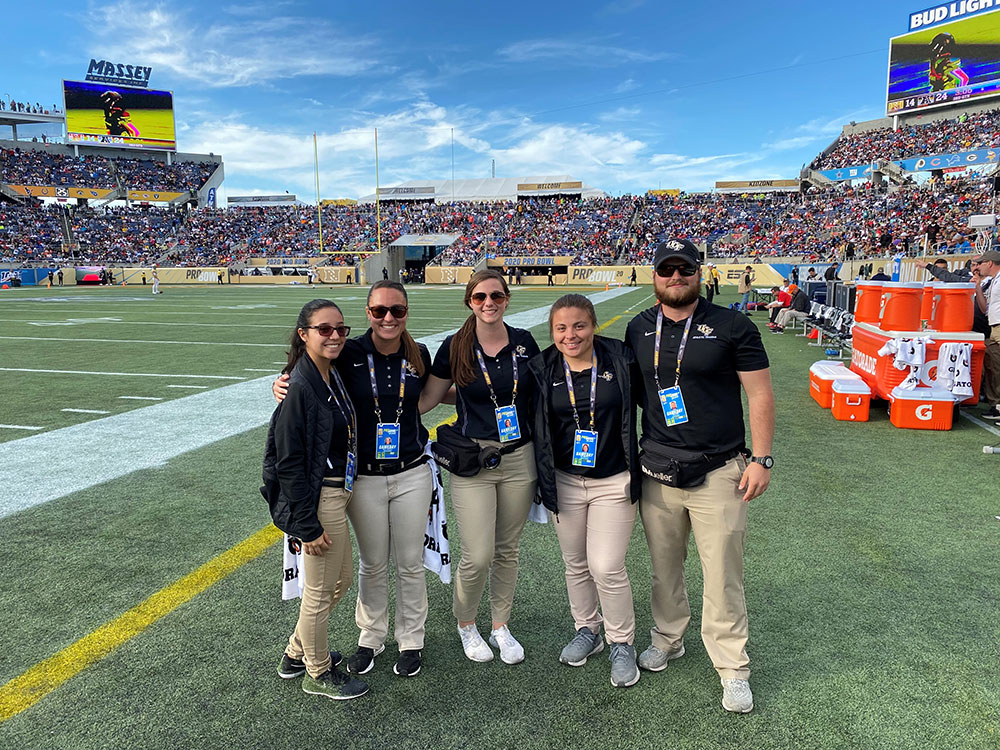 Several athletic training students got first-hand experience working alongside athletic trainers from the National Football League during the 2020 Pro Bowl, in conjunction with AdventHealth, who served as the medical host for the event.
The game was preceded by a week-long training session held at Disney's Wide World of Sports Complex last week. Athletic training students worked with the NFL athletic trainers for the Baltimore Ravens and the Seattle Seahawks to provide preventative care and care for injuries and illnesses for athletes.
Ally Montero, a senior in the undergraduate athletic training program, said the experience was encouraging to her.
"To be able to network with the athletic trainers and get to know their background stories and their route to the profession helped me see how close I am to my goal of being an athletic trainer," Montero said.
The training sessions and game expose students to a very high level of athletics.  They are able to see first-hand how professional sports operates and experience the fast-paced environment in which those athletic trainers operate.
"Granted the Pro Bowl is more relaxed than regular season, but it is still great exposure to professional sports for our athletic training students," said Kristen Schellhase, program director for the athletic training program. "It exposes them to practice settings that they may choose to work as they move forward in their professional careers."