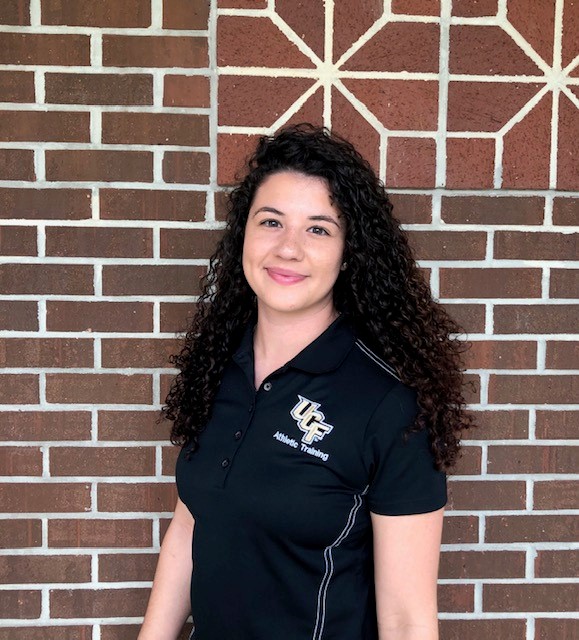 Danielle Scognamiglio, a senior athletic training student in the undergraduate program, has been selected as the 2020 College of Health Professions and Sciences Undergraduate Student Founders' Award recipient. This award recognizes exceptional ability in a particular area of study within the college.
Scognamiglio was nominated by Assistant Professor Colby Mangum, who called Scognamiglio a "highly motivated leader and professional within the AT program."
"She has a quiet leadership style and sets a strong example by the caliber of her work and allows her actions to set a tone of academic integrity, excellence and determination," Mangum said.
In addition to her academic success and leadership skills in the classroom, Scognamiglio is actively engaged in the UCF community. She serves as the secretary and historian of the Iota Tau Alpha Honor Society and is also a member of the UCF Student Athletic Trainers' Organization. She has also served as a mentor for Hispanic undergraduate students through CREAR Futuros.
Scognamiglio has actively pursued opportunities to grow and network in her field beyond the classroom. research abstract to the Free Communications Programming of the National Athletic Trainers' Association Annual Symposium.
"It is truly an honor to have just been nominated for this award, but to receive it is a true blessing," said Scognamiglio. "Being recognized for academic performance, work ethic, research, leadership and commitment to excellence shows me that hard work pays off."