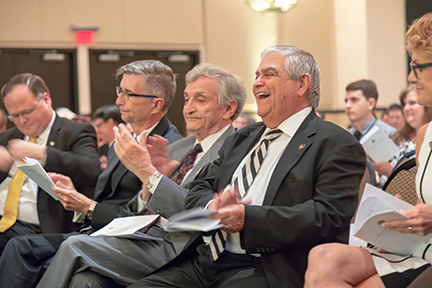 Interim Dean José Fernández will step down Aug. 7 from his yearlong role of leading the academic reorganization of the College of Health and Public Affairs and launch of the College of Health Professions and Sciences.
Aug. 7 is also the day he will retire from a remarkable 45-year academic career ― 37 years of it at UCF, where was named a Pegasus Professor, the university's highest honor for a faculty member, and became the university's first Hispanic dean, leading the College of Arts and Humanities for 10 years.
"My life in academia has been great, but I couldn't have accomplished what I've done in teaching, research, service and administration without the help of my wife and my family and friends," said Fernández, who is characteristically quick to recognize the contributions of others.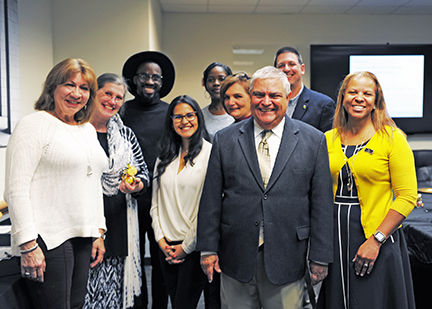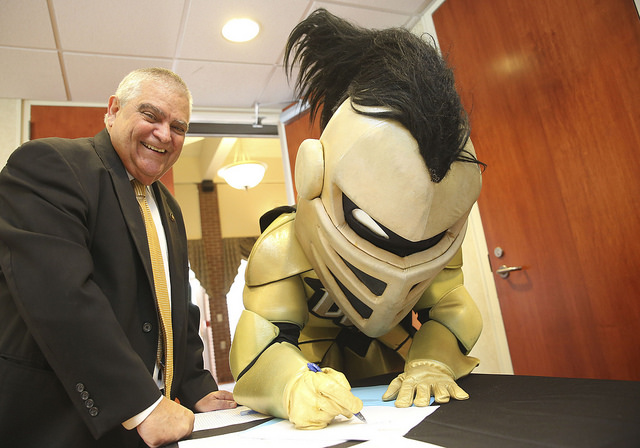 Fernández said his "last command" in COHPA and more recently CHPS has been busy ― and filled with opportunities. These include learning about the dynamics of another college; working with a new group of administrators, faculty and staff; and witnessing the accomplishments of students in different academic programs.
"I've learned so much from the different disciplines," he said. "It certainly has expanded my intellectual horizons."
Fernández also has gained the honor of being a "three-peat dean," a phrase that recognizes both his service as the dean of three different colleges and his love for baseball.
He also loves football and follows the leadership philosophy of the great Green Bay Packers coach Vince Lombardi (even though he's a Vikings' fan). "A dean has to have character, integrity and accountability," Fernández said.
"You also have to have an excellent offensive line ― the staff and assistant and associate deans," he said. "They are the unsung heroes and heroines of the team. Without them the opportunities for success are really diminished."
As he looks ahead to retirement, Fernández said he'll miss the day-to-day experience of working at UCF. He also finds himself thinking about his early career. "When I first became a faculty member, I didn't know where I was heading," he said. "Now that I'm retiring, it's déjà vu."
Fernández is certain that he wants to do some salt-water fishing. "You're going to see a return of the Old Man and the Sea; it's likely I won't return with a fish," he said, using the self-effacing humor that endears him to so many.
With a more serious tone, Fernandez said he is grateful for so much and wants to give back. "God has given me twice as much in life than I deserve," he said. "I just want to be helpful to society."
It could be his best assignment yet.