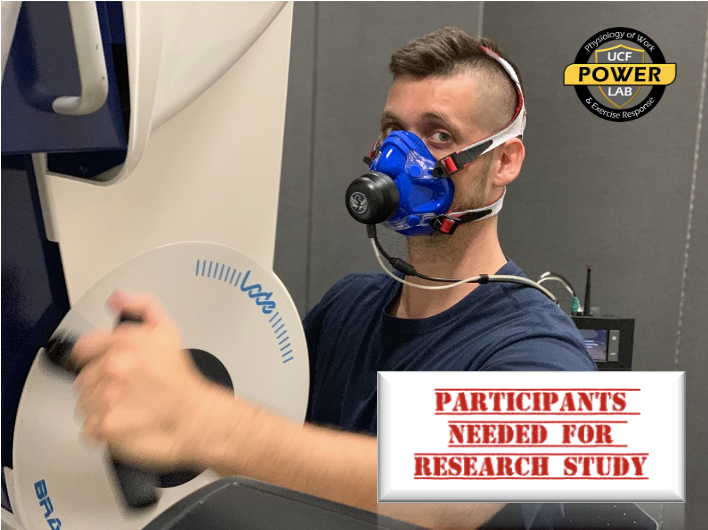 The proposed study seeks to understand and compare the exercise responses of leg cycling and arm cycling among different exercise intensities in a sample of normal weight, overweight, and obese individuals. By acknowledging such differences, the dose-response for arm cycling exercise may be established to assist individuals meet the physical activity guidelines for overall health.
Inclusion Qualifications:
The participant is a male or female between the ages of 18 and 44 years old.
The participant is willing to come in for all testing visits.
The participant has low exercise risk per PAR-Q+ and MHAQ or has received medical clearance to participate.
The participant speaks and understands the English language and the study procedures and willingly signs the informed consent document to participate in the study.
Exclusion Qualifications:
You may not participate in this research opportunity if any of the following applies to you:
The participant is an amputee.
The participant cannot complete all of the testing visits to the Laboratory.
The participant is not apt to participate in physical activity, as determined by the PAR-Q+ and/or MHAQ, and cannot obtain medical clearance from a health care professional.
The participant has any chronic illness causing the individual to seek medical care.
The participant has a pacemaker.
Participate in this Research
Submitting this form will put you in contact with the main point of contact for this project. They will provide more information and determine if you meet all of the qualifications needed.
UCF IRB#: MOD00001404
PI: David Fukuda
Recruitment End Date:
April 23, 2021
Location:
Education Complex
Education Complex and Gym, 4000
174
Orlando, FL 32816
Time Commitment:
Number of visits: 8
Expected time per visit: 1 hours
Compensation:
Type: $30 in Gift Card
Point of Contact:
Nicolas Clark
Associated Units:
Health Sciences
Kinesiology
Exercise Physiology & Rehabilitation Science

Related Research Participation Opportunities