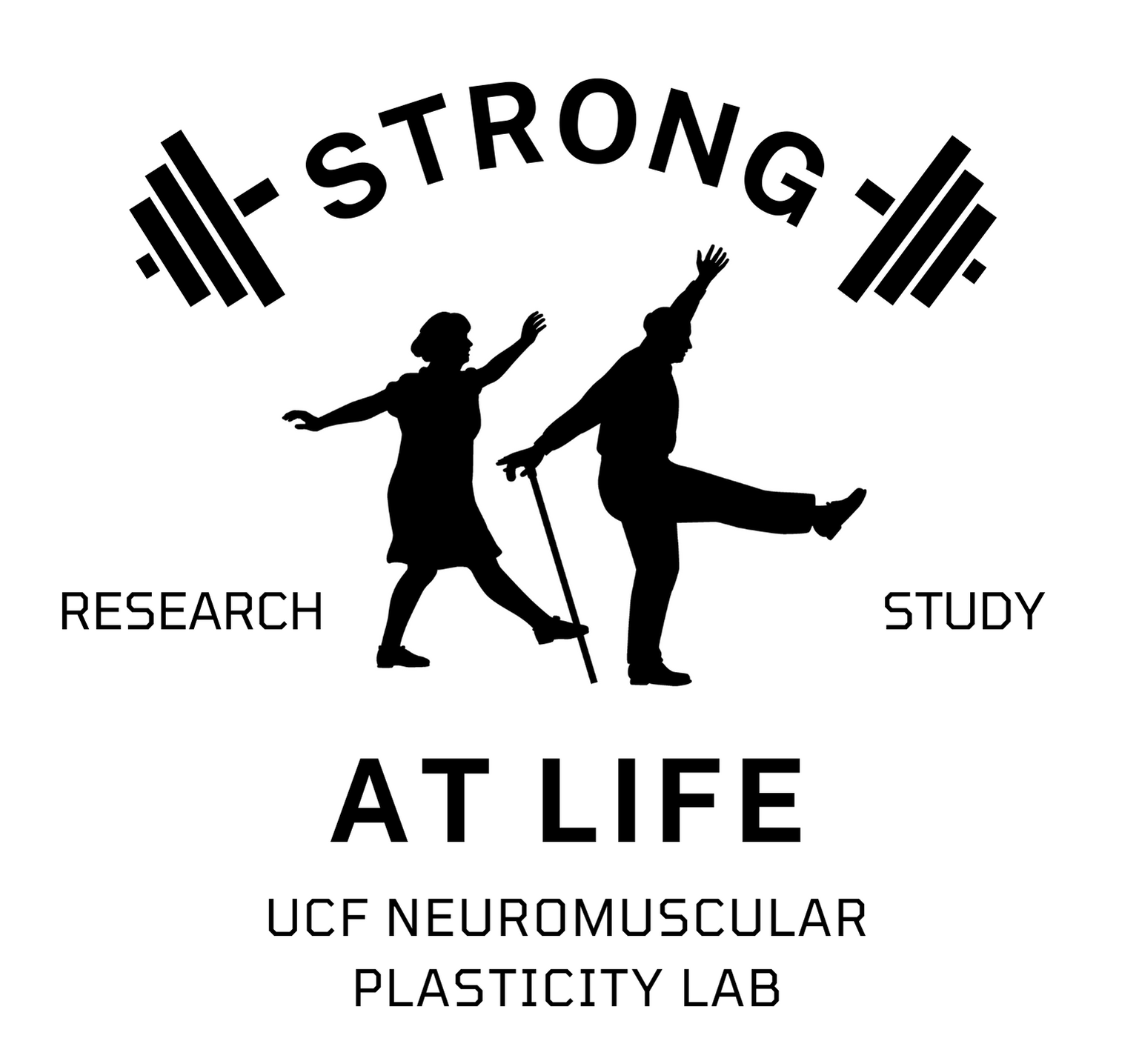 The purpose of this study is to compare the effects of a traditional machine and free-weight resistance training program versus a functional resistance training program in older adults. Findings from this study will provide more knowledge on how to further improve overall health in older adults by developing proper exercise program guidelines.
The study duration is ≤ 20 weeks. If you agree to participate in this study, you will be required to physically visit the Neuromuscular Plasticity Laboratory for a total of seventeen visits and with two remote follow-up visits after the completion of the seventeenth visit. The first visit will be a familiarization visit for you to know what will be expected for the pre/post-test and training visits. Visits two and three will be the pre-test visits where you will be asked to fill out online surveys and partake in a variety of assessments that measure body composition, muscle strength, muscle size, and muscle function. Visits four to sixteen will be the implementation of the six-week resistance training program (Traditional vs. Functional) where training sessions are twice per week. Visit seventeen will be the post-test visit that is the same as the pre-test visits. For the follow-up visits, you will be required to remotely fill out the same online surveys from the pre/post-testing visits at 6 weeks and 12 weeks from the post-testing visit. For the pre/post-test visits, researchers will remind you that you need to be at least fasted for 4 hours (unless medical condition prevents you from doing so) and well hydrated (do not use restroom prior). The pre/post-test visits should take about 2-2.5 hours and the training visits should only take about 1-1.5 hours with the time between visits being at least 48 hours apart. We ask that you wear comfortable athletic clothing with tennis shoes as well as avoiding alcohol consumption and strenuous lower-body exercise for the duration of the study.
*Based on how you respond in the PAR-Q+, you may have to provide documentation from your primary care doctor that shows you are qualified to participate in the study and perform exercise.
Inclusion Qualifications:
65 years of age or older
Willingness to engage in body composition testing, muscle strength testing, muscle function testing, muscle size testing, and answering questionnaires
Able to provide documentation from primary care doctor
Exclusion Qualifications:
You may not participate in this research opportunity if any of the following applies to you:
Lower-body strength training within the past 6 months
Unwillingness to avoid structured lower-body exercise outside of the six-week laboratory intervention
Lower-body surgery within the past year
Inappropriateness of engaging in exercise as determined by the PAR-Q+
Use of assistive walking device within the past year
Degenerative diseases (Parkinson's disease, ALS, Huntington's disease, MS, etc.)
Trouble using or controlling one's muscles
Lack of reliable transportation to and from the laboratory
Primary care physician advised not to participate in exercise
Prescription medications that induce muscle weakness (e.g., muscle relaxants like Cyclobenzaprine, Carisoprodol, etc; statins like Pravachol, Lipitor, Crestor, etc.; some antiretrovirals chemotherapy; corticosteriods; antithyroid medications)
Unable to take Lactaid if you have lactose intolerance
Allergy to rubbing alcohol
Lack of a computer/phone with internet access
Have recent experience with musculoskeletal pain or have an ongoing surgery.
Willing to abstain from drinking alcoholic beverages and from heavy strength training at certain times during the study.
Get Notified of Future Opportunities
Subscribe to our email list to be automatically notified of all future research participation opportunities as soon as they become available.
UCF IRB#: 00004684
PI: Matt Stock, Ph.D.
IRB Expiration September 13, 2023
Recruitment End Date:
April 13, 2023
Location:
Education Complex & Gym
4000 Central Florida Blvd
Orlando, FL 32816
Time Commitment:
Number of visits: 17
Expected time per visit: 1.5 hours
Compensation:
Type: Up to $100 Amazon Gift Card
Point of Contact:
Jason Pagan
Associated Units:
Kinesiology
Physical Therapy
Exercise Physiology & Rehabilitation Science

Related Research Participation Opportunities