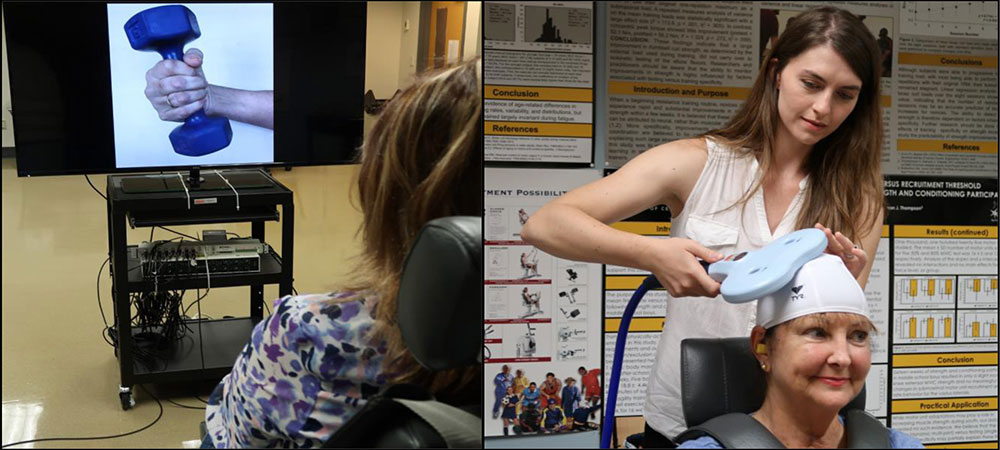 In the absence of physical activity, age-related impairments in the neuromuscular system result in muscle weakness and functional declines. Our laboratory is interested in better understanding the nervous system's role in muscle strength/weakness in the older adult population. This study is being done to determine whether observing an action performed by another influences muscular strength or weakness in older adults. This research question will be answered by having participants perform muscular strength tests of the hand and wrist after watching short videos of someone else performing movements of the hand and wrist. A brain stimulation technique known as transcranial magnetic stimulation (TMS) will be used to assess corticospinal activity. The study requires older adults from the UCF community to visit the Neuromuscular Plasticity Laboratory on four separate occasions. Our findings could benefit individuals who cannot regularly strength train, such as those with mobility limitations or undergoing immobilization due to illness or injury.
Inclusion Qualifications:
Both men and women may participate
At least 60 years of age
Generally healthy adults, with no major neuromuscular or metabolic disease
Exclusion Qualifications:
You may not participate in this research opportunity if any of the following applies to you:
Recent surgery
Arthritis
Having a pacemaker
History of head trauma/seizure
Use of muscle relaxants
Get Notified of Future Opportunities
Subscribe to our email list to be automatically notified of all future research participation opportunities as soon as they become available.
Recruitment End Date:
September 1, 2020
Location:
Partnership 1
12354 Research Parkyway
Room 221
Orlando, FL 32826
Time Commitment:
Number of visits: 4
Expected time per visit: 90 minutes
Compensation:
Type: $50 Target Gift Card
Point of Contact:
Kylie Harmon, M.S.
Associated Units:
Kinesiology
Physical Therapy
Exercise Physiology & Rehabilitation Science

Related Research Participation Opportunities