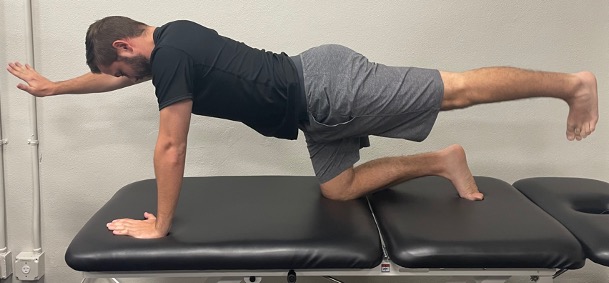 The purpose of this study is to determine an appropriate testing position to maximally activate the external oblique muscle. This study aims to establish an acceptable external oblique normalization technique for higher intensity, longer duration tasks to eventually use in an injured population to measure muscle activity.
Inclusion Qualifications:
Healthy Adult ages 18-45
Active (moderate exercise 30 minutes a day for 5 times per week)
Exclusion Qualifications:
You may not participate in this research opportunity if any of the following applies to you:
History of low back pain, hip, or recent upper or lower extremity injury,
Self-reported balance disorder
Known muscular abnormalities
No previous year history of low back pain, low back surgery or lower extremity surgery
Currently pregnant
Open wound in the abdominal area
Get Notified of Future Opportunities
Subscribe to our email list to be automatically notified of all future research participation opportunities as soon as they become available.
UCF IRB#: 00004037
PI: Colby Mangum
IRB Expiration March 11, 2023
Recruitment End Date:
June 1, 2022
Location:
Education Complex
Education Complex and Gym, 4000
174
Orlando, FL 32816
Time Commitment:
Number of visits: 1
Expected time per visit: 2 hours
Point of Contact:
Luk Devorski
Associated Units:
Athletic Training
Health Sciences
Kinesiology
Exercise Physiology & Rehabilitation Science

Related Research Participation Opportunities