Bachelor of Science in Health Sciences
UCF Department of Health Sciences
The Department of Health Sciences offers a Bachelor of Science in Health Sciences. Our science-based, application-oriented curriculum is designed for students with an interest in human health who plan to pursue careers in medicine, other health professions, clinical/behavioral research, health promotion and public health.
The major includes two career-focused tracks: Pre-Clinical and Health Promotion.
Pre-Clinical: This track is designed for students pursuing careers as a physician, physician assistant, dentist, pharmacist and other healthcare careers. A 3.0 minimum overall GPA is required for admission and graduation.
Health Promotion: This track is designed for students pursuing careers as a physical therapist, occupational therapist, clinical/behavioral health researcher, public health specialist and other health-related fields.
The core curriculum provides a foundation in chemistry, biology, physics, and social sciences. Upper-level core requirements focus on areas such as research methods, pharmacology, epidemiology, pharmacology, nutrition and pathophysiology. Additional elective courses allow students the flexibility to fulfill requirements for graduate and professional programs they may wish to pursue.
Advising for Health Sciences Majors
The Health Sciences Academic Advising Office provides advising for current sophomore, junior and senior students in the major and prospective students. (Academic advisement for freshman students is provided by CHPS Student Academic Services.)
Prospective students are required to schedule an advising appointment. This is required to ensure that Health Sciences academic advisors have time to review important program information with you.
During this time of heightened public health concerns, Health Sciences Academic Advisors will be assisting students via email at [email protected], phone appointments and Zoom sessions. All normal advising services will be offered with the option that works best for the student.
Hear from students firsthand about their experience in the program
Health Sciences Internship Program
Partnering with healthcare facilities, community organizations and research entities. The Health Sciences Internship course (HSC4943) provides students with an opportunity to experience the work environment in health-related careers. 
Internship Prerequisites:
Pathophysiology I (HSC 4555) and/or Pathophysiology II (HSC 4558)

 

Applied Health Research Methodology (HSC 4730) – required for research-focused internships only

 

Junior or Senior Standing

 

UCF Overall GPA 3.0 or higher

 
What is an Internship?:
An internship is a hands-on experience in which a student can explore career options, draw conclusions between their academic knowledge and practice, and network with professionals in their field of interest. These experiences, which occur in healthcare facilities, community organizations and research entities, are developed in partnership with the UCF Department of Health Sciences Internship Program. While participating in an internship, students engage in direct, learner-centered activities outside the traditional academic classroom. Internship experiences enrich the learning process and create opportunities for students to gain valuable insights into their field of choice.
Applications for Spring 2024 will open October 1st, 2023. Applications are DUE October 15th, 2023.
Do you have questions, or wish to schedule an appointment with the Internship Coordinator? email: [email protected].
About Health Sciences Internships:
Three types of internships are available: 
Shadowing in a health care setting

Community service

Research
Students must submit an application to be considered for an internship spot. Eligible students are matched with internship opportunities based on their professional interests, skills and course schedule.
Internships for Course Credit
Interns must complete at least 80 hours at the assigned internship site to earn 3 credit hours. In addition to the internship, students complete course assignments to facilitate interactive learning. An online course, HSC 4943 – Health Sciences Internship, is part of this learner-centered experience. 
Already Found An Internship?
You may be eligible to register your internship experience for credit.
Ensure you meet the internship pre-requisites
Email the formal internship offer AND completed internship request form to the Internship Coordinator at 

[email protected]

to set up an appointment to discuss the next steps.
Deadline: The internship must be registered prior to the first day of the semester. It is recommended that registration forms be submitted 2-3 months prior to the start of the semester to allow for coordination between all parties.
Resources:
Handshake
Search for available internships, part-time employment opportunities, schedule appointments for interview and resume coaching, and more.
UCF Pre-health Pre-law Advising
Register to receive emails about opportunities as well as access excellent resources to help guide you on your path to a medically-related career.
Career Services
A wealth of information about career options, resume and interview coaching, and more.
What Intern Alumni are saying: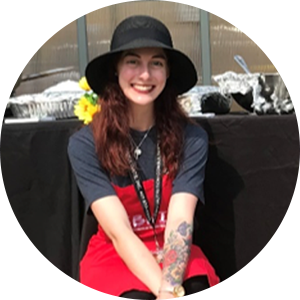 "My internship with Hebni Nutrition Consultants, Inc. taught me that communication is crucial in team efforts towards a cause. One instance of this is when my staff and I led a farm-to-table event for the underserved Orlando community in recognition of National Minority Health Month in April. The lines of communication were continuously maintained as staff members from multifaceted backgrounds, such as nutrition, research, volunteering, social work, and marketing, invested in the coordination and execution of this event. The event consisted of activities such as a garden tour, live cooking demonstrations, a smoothie bike, and yoga, and over 100 guests from all walks of life and backgrounds attended. The activism of our group efficiently working together on giving back to the community is what made the event a successful one, and I look forward to utilizing such skills with future teams I join." 
-Riley Shurack Class of 2021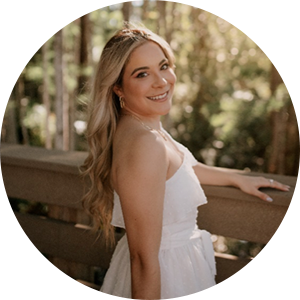 "The Health Sciences internship provided me with so much growth and insight into the healthcare field. This internship was the first time where I felt like I could apply what I had been learning during my undergrad years. I learned to work as a team with my co-workers and how to work in a fast-paced environment. There are also many professional skills that I gained such as communication skills, taking vitals and performing in-office procedures. There are many skills and memories that I cherish and will carry with me in my future career field."
–Daniella Velez Class of 2021