Welcome to the Department of Health Sciences
at the University of Central Florida
Getting to know the Chair of the Department of Health Sciences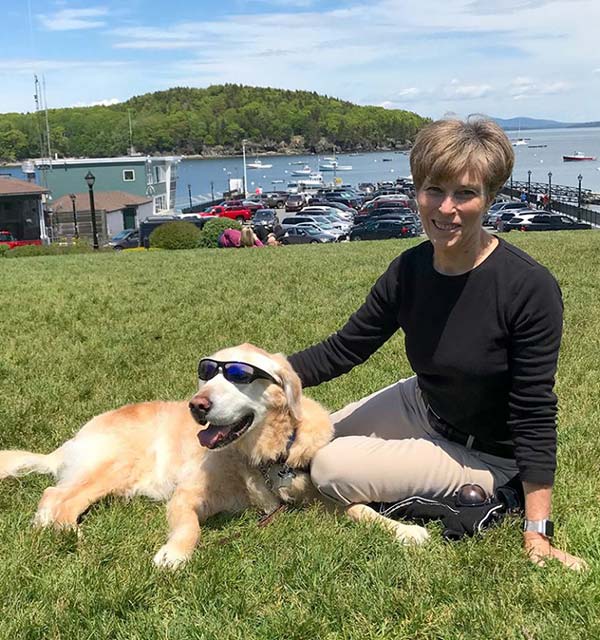 No pun intended, but Gail Kauwell brings a lot to UCF's table. The newly appointed chair of the Department of Health Sciences in the College of Health Professions and Sciences has an extensive background in nutrition and dietetics.
Kauwell joins UCF from the University of Florida, where she retired in 2018 after 36 years as Professor Emeritus and a Distinguished Teaching Scholar.
Kauwell received her doctorate and master's degrees from UF and two bachelor's degrees from the University of Maine, Orono. After that, she started her job search.
An advertisement for a position in sunny Florida caught her eye. She stayed with her grandparents who drove her to the interview at a local hospital. Kauwell told them she would be done in an hour – two at the most.
Her grandparents decided to explore the city for a while before returning to pick her up. The interview was fast-paced and exciting, and Kauwell lost track of time.
When Kauwell did not return to the agreed upon meeting place seven hours later, her alarmed grandparents contacted hospital security, certain that something had happened to their granddaughter. Nevertheless, she was offered the position the next day.
While at UF, Kauwell secured and administered $3.8 million of research funding, including both "hard-core" research grants and grants aimed at translating research into consumer-oriented nutrition education curricula and related information.
Much of Kauwell's research focuses on the water-soluble vitamin folate/folic acid found in dark green leafy vegetables, asparagus, legumes, enriched cereal and grain products, peanuts, orange juice and strawberries. This vitamin plays an important role in DNA synthesis, cell growth and genetics.
Folic acid, the form of the vitamin in supplements and enriched grains/cereals have been linked with a reduction in the risk for having a baby with a neural tube defect such as spina bifida.
It is important for women who can become pregnant to consume enough folic acid (400 micrograms a day) before they become pregnant, Kauwell said, because the neural tube, which forms the baby's spine and brain, develops during the first 26 days of pregnancy – before most women know they are pregnant.
In regard to nutritional advice in general, Kauwell said, "There's a lot of nutrition nonsense out there – remember there are no miracle foods or diets. While there is more than one eating pattern that can help to achieve a healthy intake, a sensible approach includes eating a variety of fruits, vegetables, whole grains, and proteins – animal or vegetable – and limiting the intake of foods like sweets, sugary beverages and snack foods."
For tailored nutritional advice, Kauwell recommends seeking out the services of a registered dietitian nutritionist (RDN) through UCF Student Health Services or through various community practices and health clinics.
Kauwell has received numerous teaching awards throughout her career, including the national USDA Teacher of the Year Award and selection as an inaugural member of UF's Academy of Distinguished Teaching Scholars. She's also received several prestigious awards from national professional organizations and societies, including the Academy of Nutrition and Dietetics Medallion Award in 2010, one of that organization's highest honors.
Kauwell said she looks forward to ensuring that the Department of Health Sciences provides our Knights with a level of educational preparation and experience that sets them apart from graduates of other institutions seeking careers in a health profession or pursuing graduate education.
"I definitely noticed the enthusiasm and collegiality of the faculty and staff when I interviewed for this position," Kauwell said. "I plan to continue advancing the strong undergraduate curriculum developed by Interim Chair Suha Saleh, to pursue the development of a graduate program and to support our faculty, staff and students in achieving their goals."
Kauwell and her husband, Peter Johnson, live with their 13+ year old Golden Retriever, CJ.  A retired guide dog, CJ sports sunglasses when riding in the back seat of Peter's convertible, a sight that makes people smile, laugh and whip out their cell phones for a photo. Kauwell also has three adult stepchildren and two grandchildren.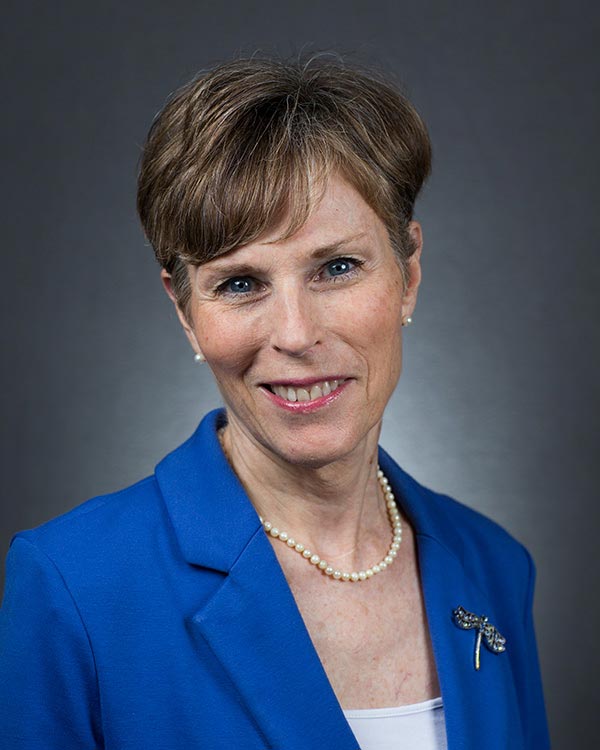 Department Chair, Professor
Health Sciences
Location:
HS II
Room: 210C