Building Research Initiatives by Developing Group Effort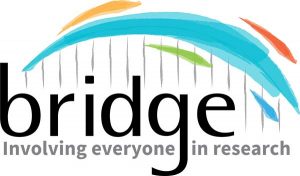 People living with aphasia should be a part of the research process. Their input makes research more relevant.
The purpose of BRIDGE was to bring people living with aphasia and researchers together to do research. Trainings were created to help those living with aphasia understand research and how to talk with researchers. Researchers learned how to talk about research with people with aphasia. Then, everyone met at a conference in October 2018 and created research teams.
Project BRIDGE 2.0: Building a Bigger Bridge
We now have created a Researcher Incubator Network. The network will have a hub at Nova Southeastern University in Ft. Lauderdale, FL. There are four regional centers across the United States:
University of Nevada in Reno, NV: Western Regional Center
Central Michigan University in Mt. Pleasant, MI: Northern Regional Center
University of Central Florida (Aphasia House) in Orlando, FL: Southeastern Regional Center
Adler Aphasia Center in Maywood, NJ: Northeastern Regional Center
Our Plan:
We want to double the number of research teams. We want the Researcher Incubator Network to help support this work. We want everyone to be successful. The project will run from January 2020 to December 2021.
Anyone who is interested in this kind of work can be a person with aphasia, a family member, a clinician, or a researcher. Anyone new to Project BRIDGE must SIGN UP TO GET STARTED and REQUEST TRAINING through this webpage: https://www.projectbridge.online/training/
Students wishing to participate in Project BRIDGE need to complete this self-directed learning module on supported conversation for adults with aphasia (SCA).
Please contact Aphasia House at UCF:
Lauren Bislick: Regional Center Coordinator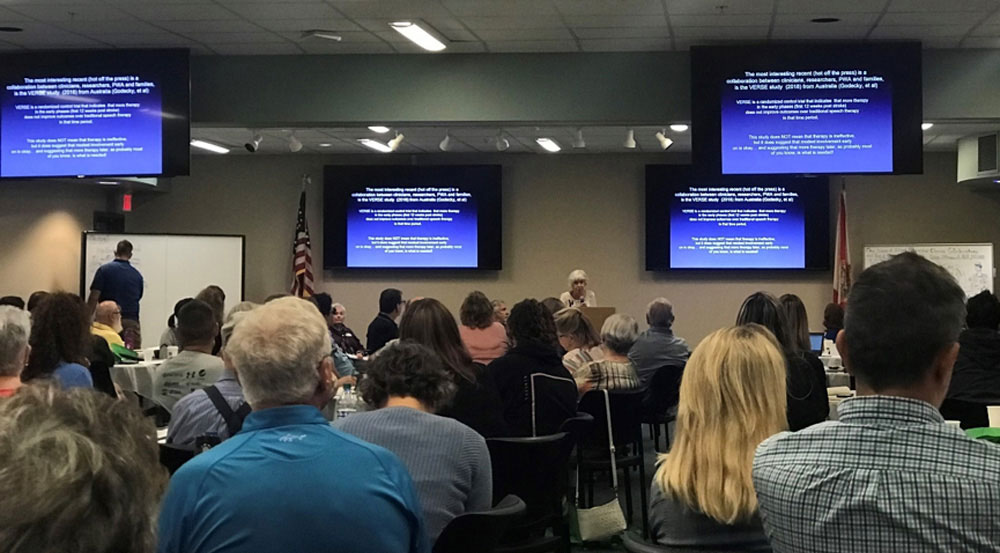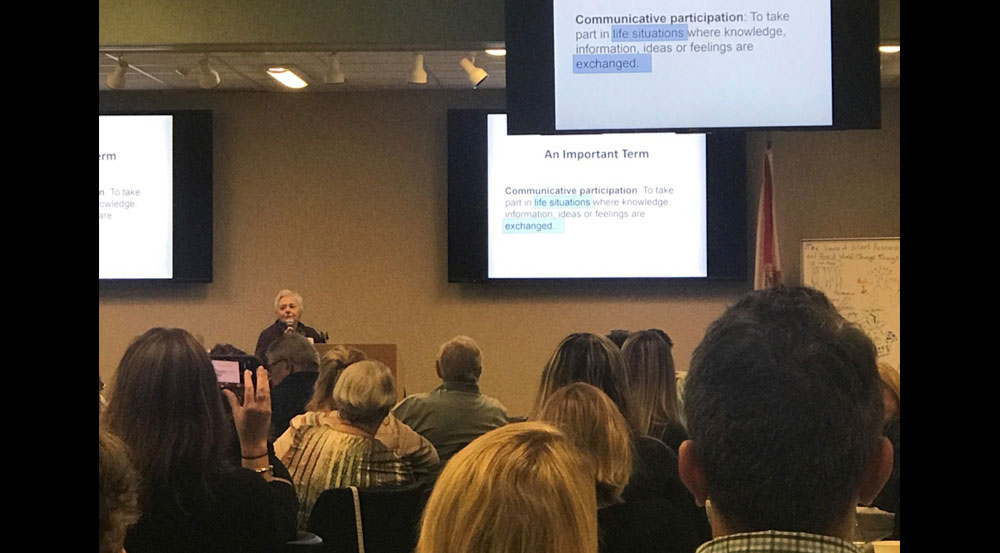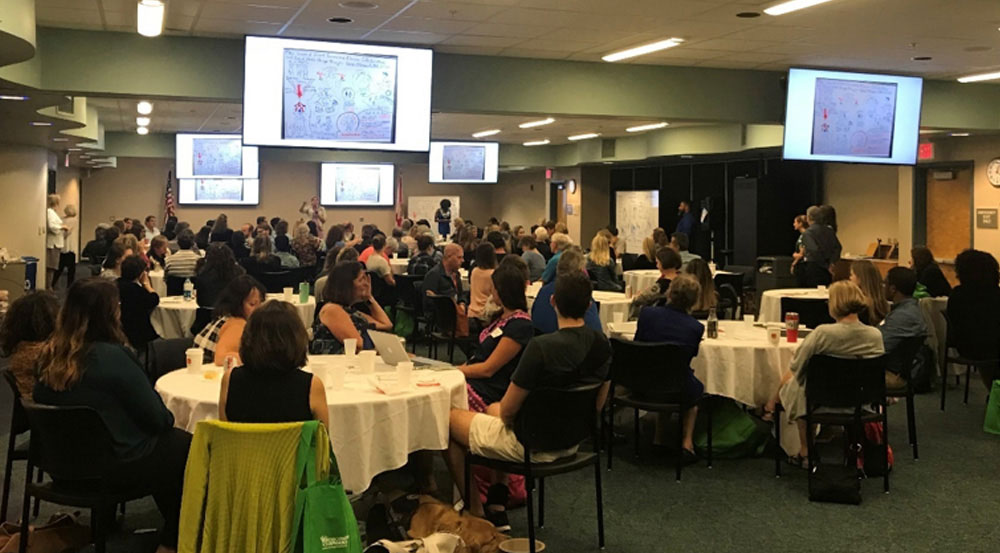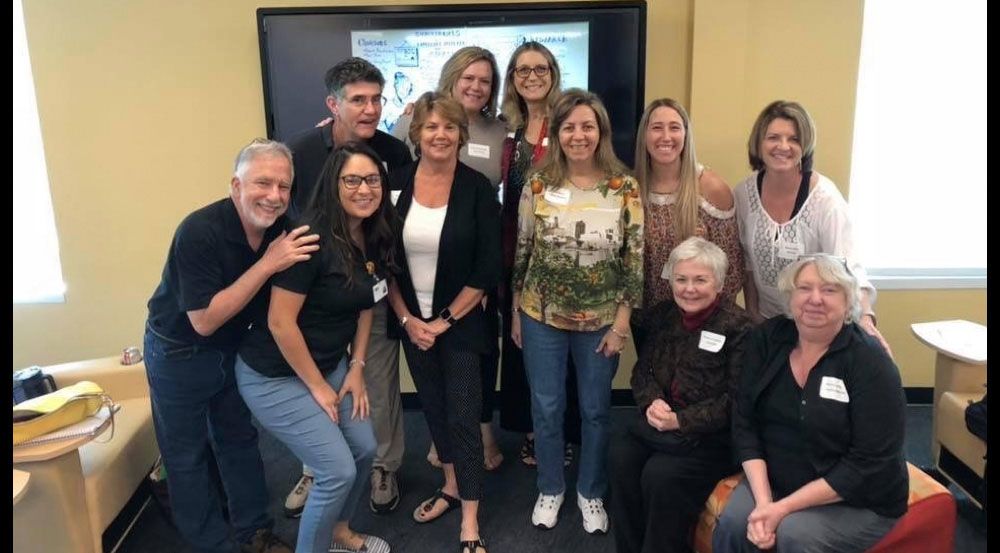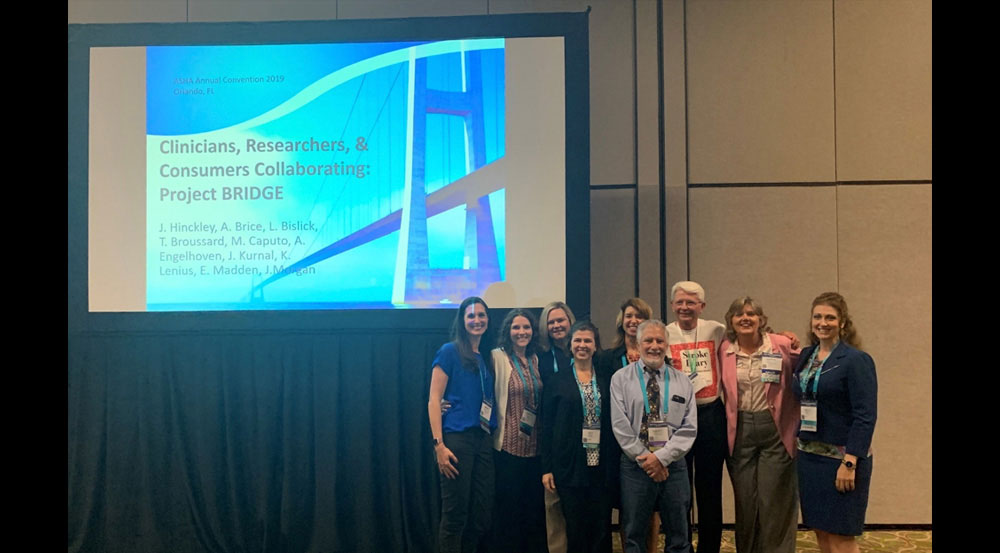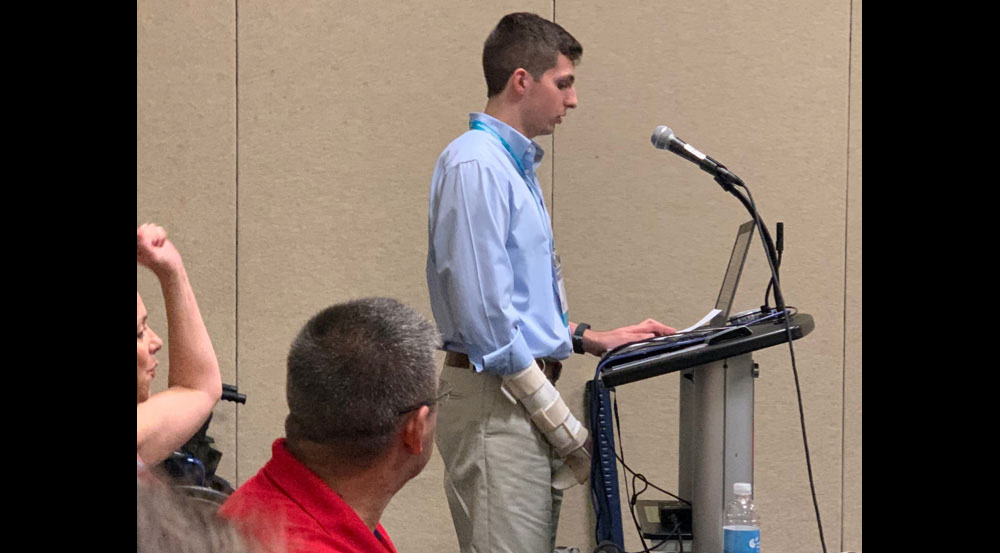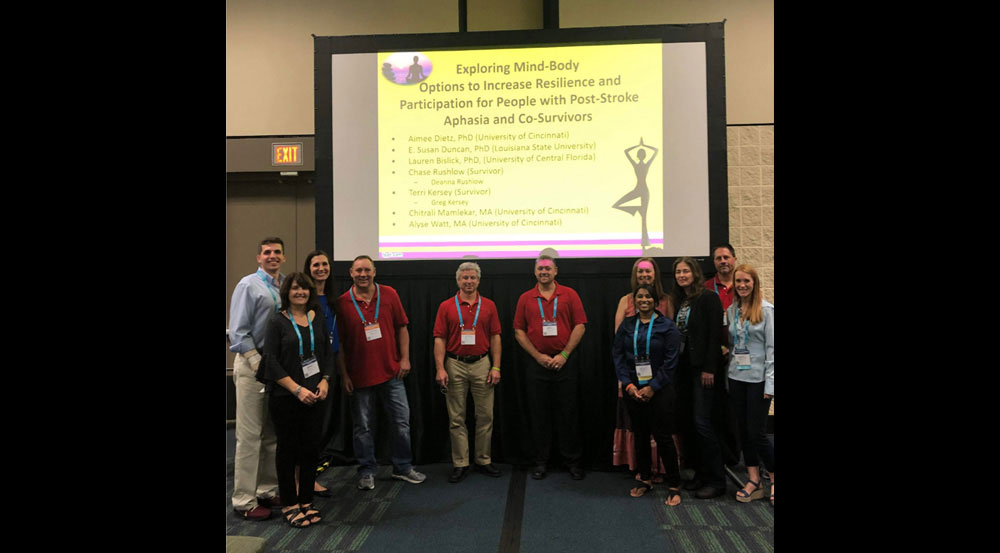 Current Members of the Advisory Team:
Jackie Hinkley, Associate Professor, Nova Southeastern University, Fort Lauderdale
Alejandro Brice, Professor, University of South Florida, Tampa
Michelle Bourgeois, Professor, University of South Florida, Tampa
Tom & Erika Boyle, Suncoast Aphasia Support Group, Sarasota
Mike & Kathy Caputo, Co-Founders, Voices of Hope for Aphasia, St. Petersburg
Anthony Kong, Associate Professor, University of Central Florida, Orlando
Cheryl Paul, Clinical Instructor, University of South Florida, Tampa
Donna Polelle, Instructor, University of South Florida, Tampa
Angela Ziegler, Adjunct Clinical Instructor at Aphasia House at the University of Central Florida, Orlando
Suzy Johnson, community advocate and person living with aphasia, Orlando
Do you have a research idea? Please type it here and we can talk about it at our next meeting!