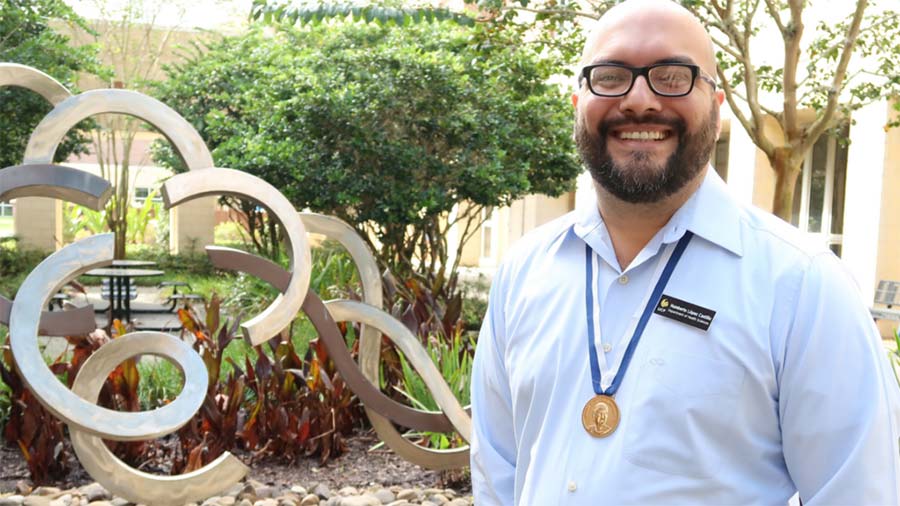 Recently, Humberto López Castillo, an assistant professor in the Department of Health Sciences, received the Order of Paula Solís de Huerta, the highest award granted by the University of Panama's...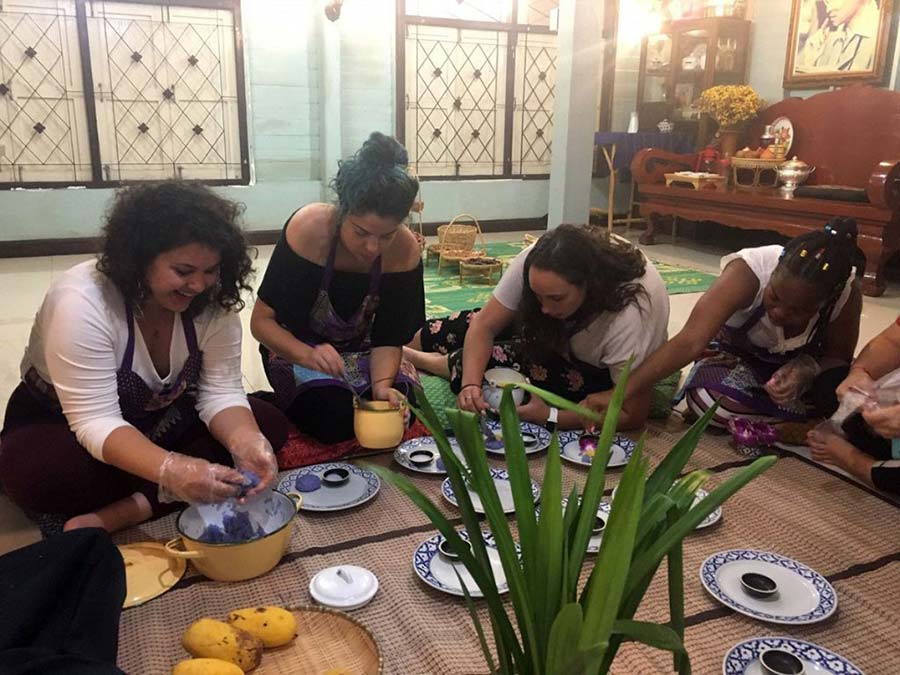 Ketia Valcourt has always dreamed of traveling outside of Florida since her last semester as a sophomore at Miami Dade College. She held on to that dream when she transferred...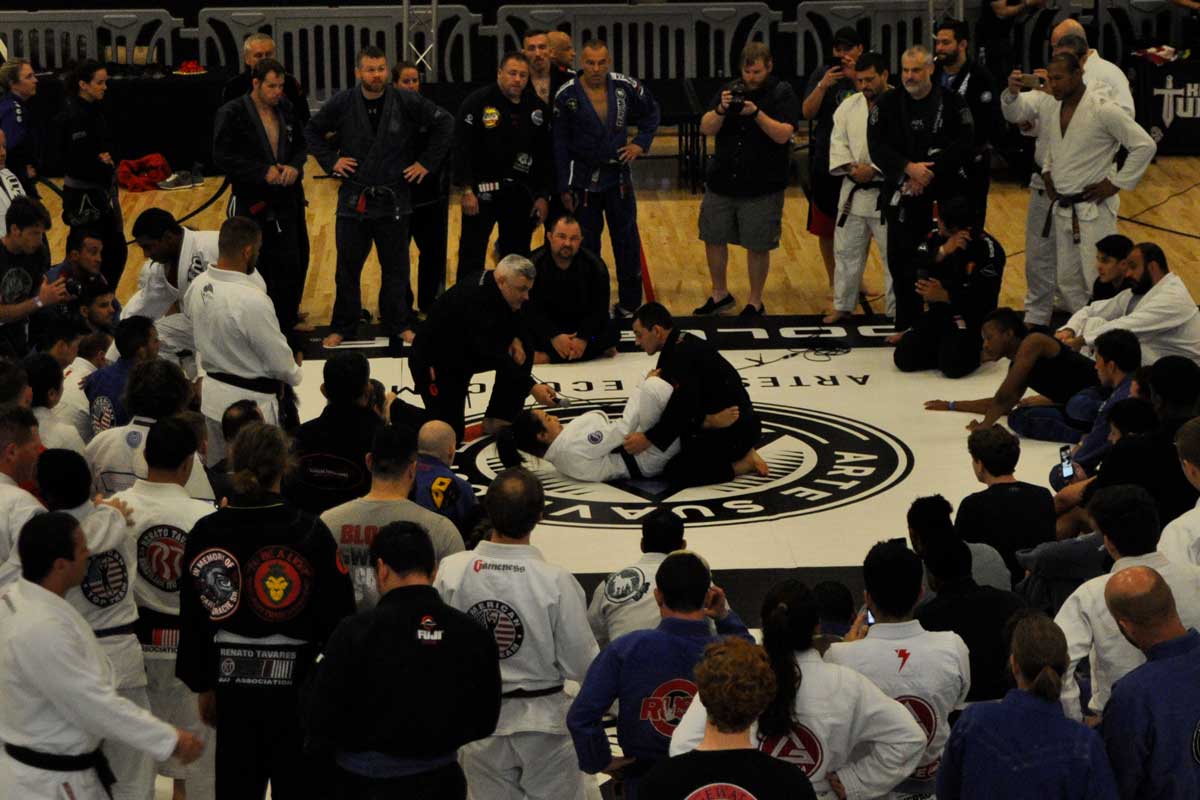 Class Name PEM 2402, Beginning Brazilian Jiu-Jitsu and PEM 2403, Intermediate Brazilian Jiu-Jitsu Instructor Ricardo Libório, an internationally known martial artist, co-founder of American Top Team and Brazilian Top Team and...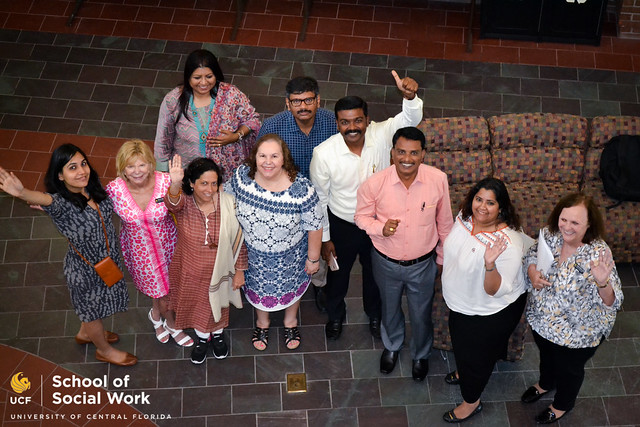 Seven representatives from India's judiciary, education, and counseling fields recently visited UCF's School of Social Work to better understand the processes by which our students are taught about domestic violence...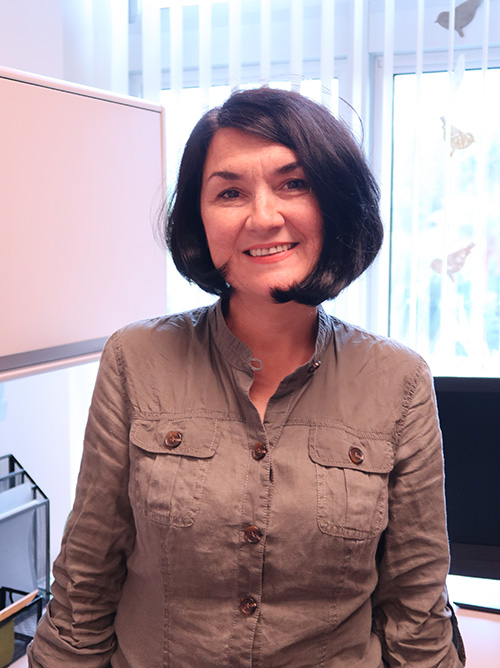 Maya Tcholakova, Ph.D., is a Fulbright Visiting Scholar from Bulgaria who recently wrapped up a semester-long research appointment in the School of Social Work. Tcholakova was exploring the perspective of...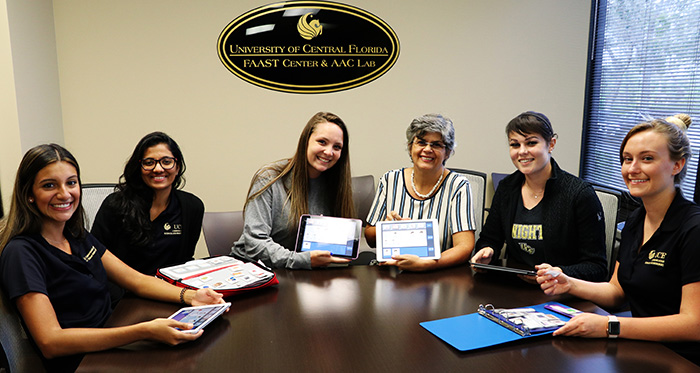 Cátia Crivelenti de Figueiredo Walter, Ph.D., an educator from the State University of Rio de Janeiro and the graduate program in education, is studying augmentative and alternative communication devices with...
Fiebe Cuvelier and Maud De Craemer are two students visiting from VIVES University in Belgium for a six-week externship program in the School of Communications Sciences and Disorders. The students...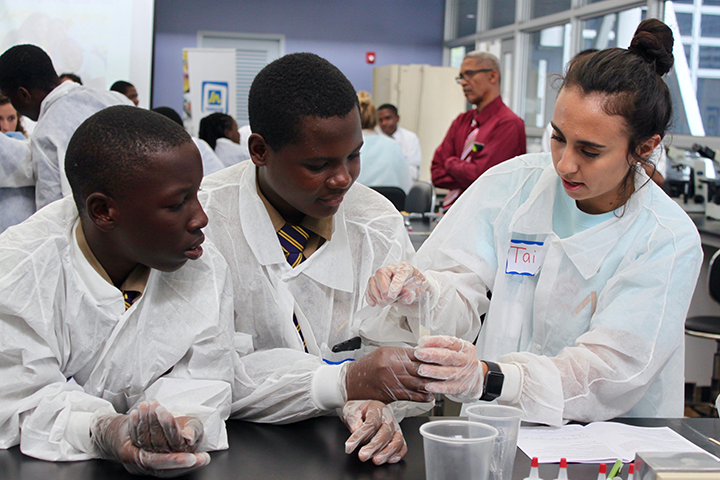 Nineteen students accompanied Danielle Webster, an associate lecturer in the Department of Health Sciences, on an unique academic and altruistic venture to Jamaica in November. Webster's students attended the seventh...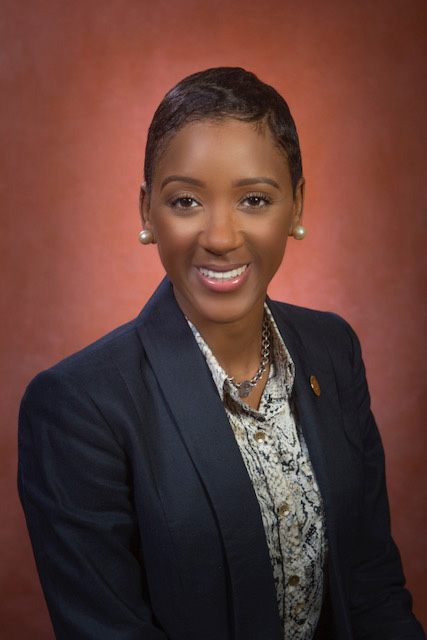 Brittny James, a research associate in the CHPS Office of Research, has been awarded a two-year, $139,343 National Institutes of Health grant. The award is a diversity supplement grant under...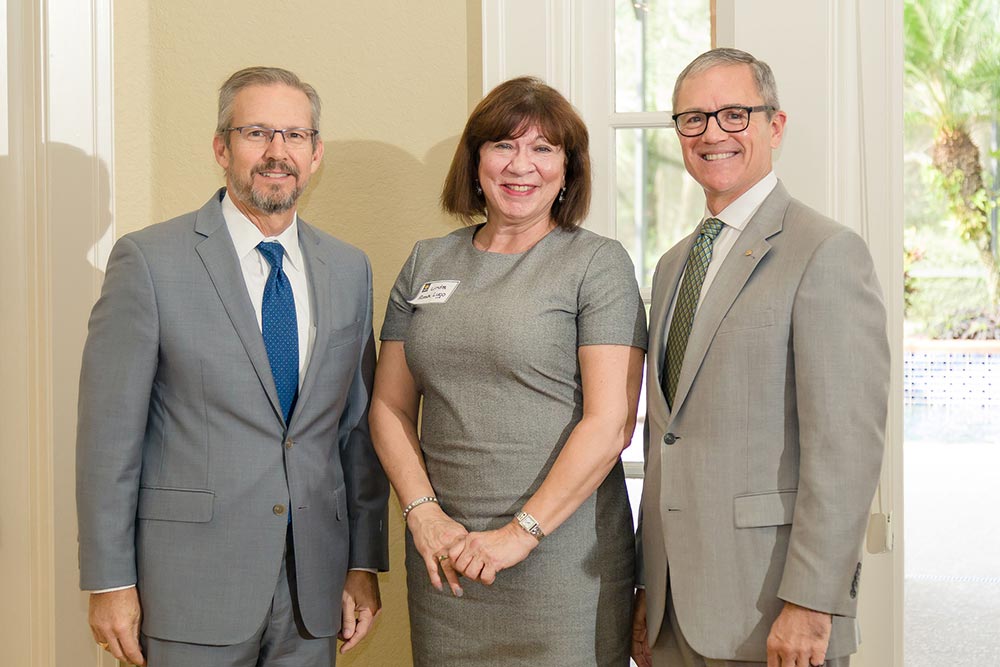 UCF Board of Trustees members and President Dale Whittaker recently honored Linda I. Rosa Lugo, associate professor of communication sciences and disorders, for her trailblazing work in developing clinical study...