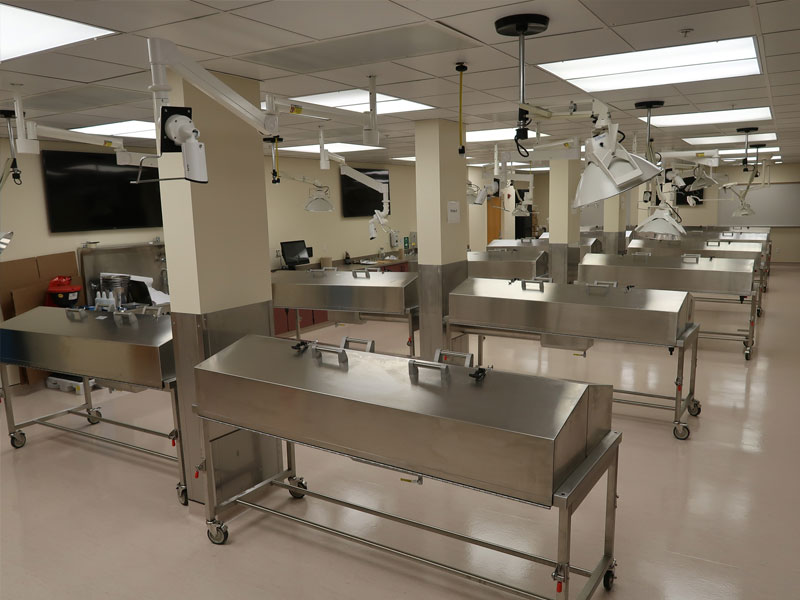 The UCF Doctor of Physical Therapy Program operates its own anatomy laboratory conveniently located next to the program's clinical laboratories and faculty and administration offices. Coded access to the lab is limited to DPT students, who can use the facility on a 24/7 basis.
The 30′ x 60′ lab has a refrigerated room that can store up to 12 cadavers, as well as multiple wall- and floor-mounted cabinets for storage of bone boxes, anatomical models and surgical instruments. The lab has a custom-designed ventilation system, which keeps potentially noxious fumes well below OSHA-suggested levels. In addition, there are flame- and explosion-proof storage containers in the lab to store hazardous materials. The lab has overhead surgical lighting at each dissection station, and it is equipped with a number of safety devices, including an emergency eye-wash and shower station. The lab can be outfitted for use as a classroom or clinical lab when needed.
In addition to providing cadavers for in-depth dissection of all systems of the human body, the lab also offers cutting-edge technology to study human anatomy. The DPT program owns an Anatomage Virtual Dissection Table, which allows students to examine the anatomy of all systems three-dimensionally with the simple touch of a screen.
The lab is used throughout the program, beginning with the 12-credit, 28-week, gross anatomy/neuroscience course sequence in the first year. The depth and breadth of the course-sequence materials prepares students to excel in the clinical science courses taught later in the curriculum. Upper-class students are free to use the lab at any time throughout the program to refresh and solidify their knowledge of basic anatomical sciences.
This unique facility gives UCF DPT students ready access to one of the finest anatomical laboratories in the United States.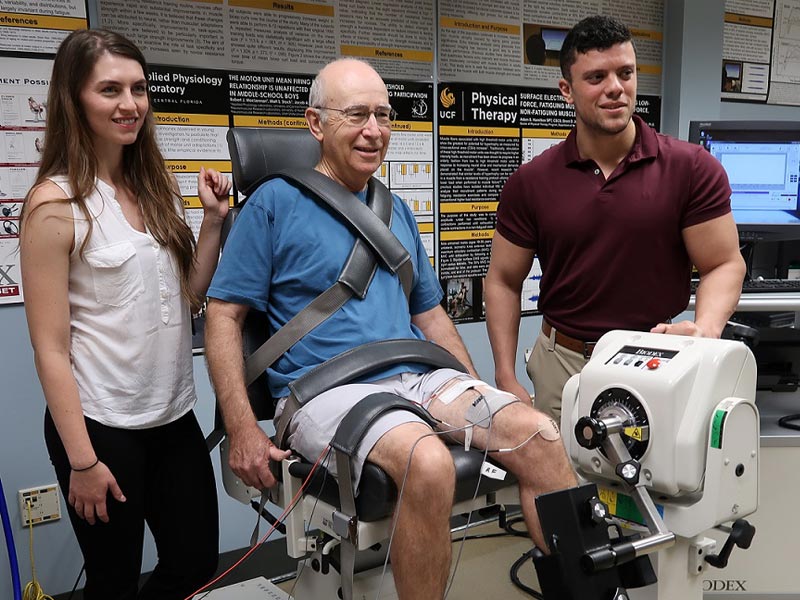 Neuromuscular Plasticity Lab
The Neuromuscular Plasticity Laboratory performs cutting-edge research to better understand the neuromuscular adaptations associated with strength training, muscle fatigue, aging and disuse. We strive to serve as a collaborative think tank for researchers and clinicians, and we seek partnerships and opportunities statewide, nationally and internationally. We want our laboratory concepts and findings to support or challenge existing protocols used to prevent disease and improve human performance.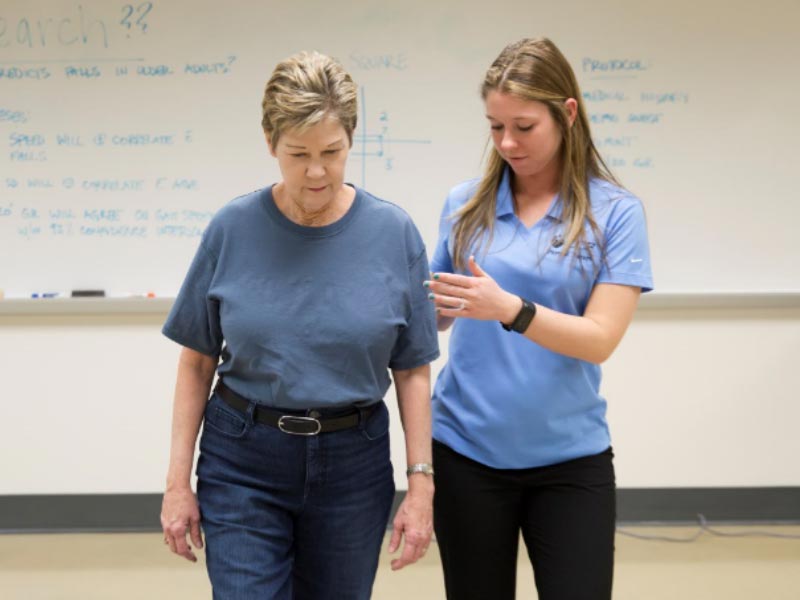 The Innovative Mobility Initiative (IMOVE) Lab has three primary aims:
To be the leader in providing clinical services to individuals with mobility impairments across the lifespan.
To conduct cutting-edge research in order to inform evidence-based practice regarding balance and gait disorders.
To cultivate community partnerships to facilitate active engagement in interprofessional education and service to Central Florida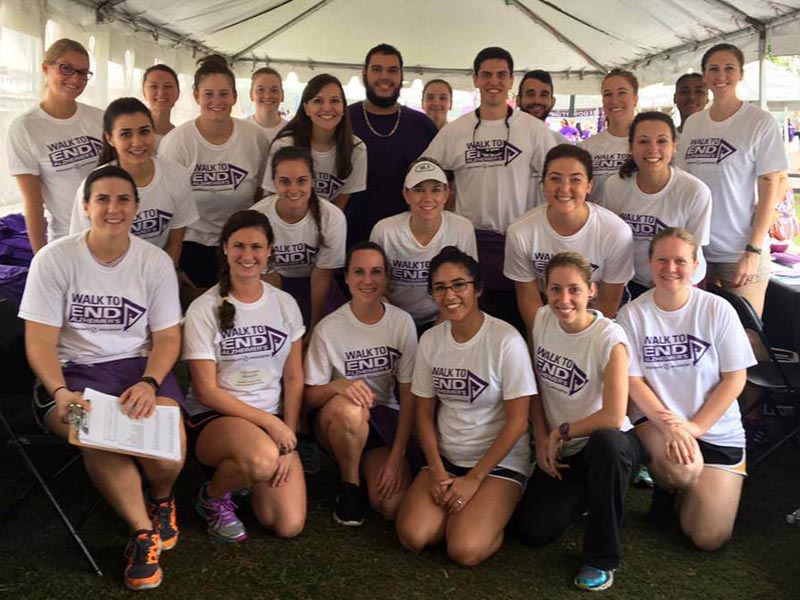 UCF DPT students are actively engaged in service opportunities throughout the immediate community and beyond.
Community service opportunities include assisting at the Disney Marathon, Special Olympics, Step Up for Down Syndrome Walk and many other events. The opportunities are diverse, affording students plenty of options for participation in an area of interest.
Interprofessional Education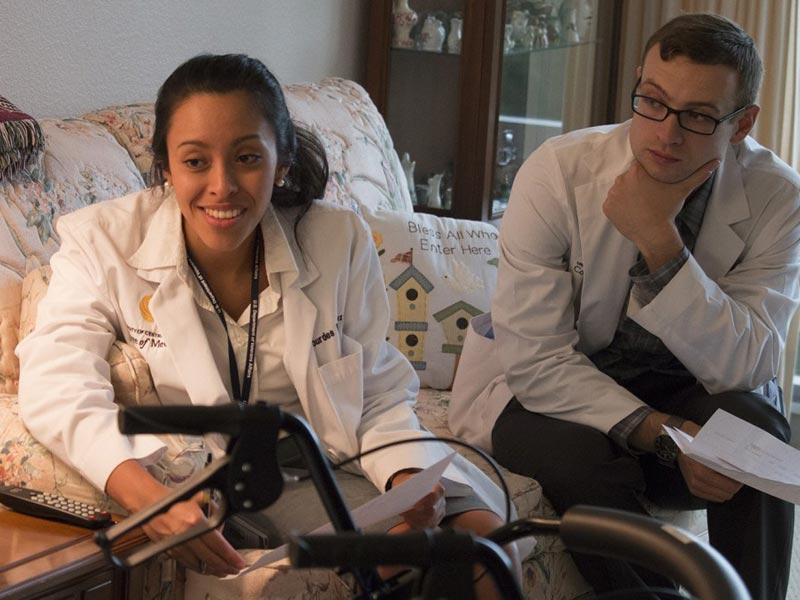 "Interprofessional education occurs when students from two or more professions learn about, from and with each other to enable effective collaboration and improve health outcomes." ― World Health Organization, 2010.
Contemporary, accredited physical therapy education requires that students learn in collaborative team environments with students from other professional disciplines. Thus, the DPT program has embedded an interprofessional education, or IPE, co-curriculum within the program. (Learn more)

The DPT program participates in this IPE co-curriculum with UCF's College of Medicine, College of Nursing and School of Social Work, and with the University of Florida's College of Pharmacy and other programs. Associated IPE activities are varied and may include clinical coursework, service-learning and social events. They involve many faculty and staff members and several hundred students.
The IPE co-curriculum currently involves four activities that span several dates (approximately 12). The activities align with core competencies established by the Interprofessional Education Collaborative (IPEC), which includes physical therapy's national professional organization. IPE activities begin in the second year of the DPT program, and they are progressive in nature ― from traditional learning activities to experiential learning involving standardized patients and then to direct patient interaction in the third year.

IPE activities are led by Program Director Patrick Pabian, Clinical Assistant Professor Jennifer Tucker and Coordinator Samantha Fraley.   
Student Assisted Workout Program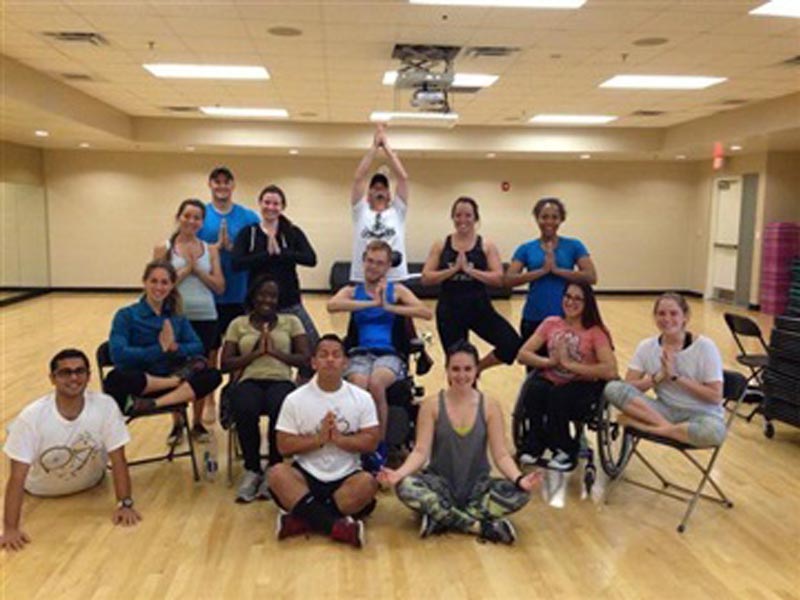 For the past several years, the DPT program has partnered with the university's Recreation and Wellness Center to offer the Student Assisted Workout Program (SAWP).
SAWP provides assistance to UCF students with disabilities, helping them in structured workout programs at the Recreation and Wellness Center. The workouts increase the students' activity, physical fitness and mobility ― and ultimately improves their quality of life.
SAWP trainers are current DPT students. The trainers design individualized exercise interventions for UCF students with disabilities in consultation with Clinical Assistant Professor Jennifer Tucker and Program Director Patrick Pabian. Both faculty members are board certified clinical specialists through the American Board of Physical Therapy Specialists, and they have extensive clinical experience working with clients with disabilities and helping them achieve a more active lifestyle.
Learn more about SAWP and sign-up to participate. (Contact the faculty members above with any questions.)