UCF Division of Physical Therapy
Our program understands that these are extenuating circumstances affecting most universities and the format of their curriculum. We are adjusting our admission requirements to be flexible with the new online only format of most universities. If your lab class was transitioned to an online format, we will still accept the class as credit toward your prerequisites.
While we will accept Satisfactory and Pass grades for Spring 2020 and Summer 2020 due to COVID-19 curriculum changes, we do highly encourage that students choose traditional grading scales when possible. Pass/Fail grades will not affect the prerequisite GPA, much like AP or IB credit, and so cannot benefit a student applicant outside of credit for completion. We will be limiting the number of Satisfactory/Pass grades for prerequisite course credit to two (2) total. If you are using these courses along with AP/IB credits for prerequisite courses, we will be accepting a maximum of three (3) combined.
Be sure you are scheduling your GRE test NOW if you haven't already taken the test. ETS launched the GRE General Test at home late last month, and while they report to have sufficient capacity to meet the needs of test takers, they recommend that prospective students register as soon as possible for the best chance to test at their preferred date and time. For more information, please refer to their website at https://www.ets.org/s/cv/gre/at-home/
Applicants applying to the entry-level physical therapist education program now apply online using the Physical Therapist Centralized Application Service (PTCAS) application.
Applications are accepted once per academic year. PTCAS begins accepting applications in July, however, the UCF Doctor of Physical Therapy Program will not begin reviewing applications until September.
The application deadline is November 1 of the year prior to your entry term. The program begins in the SUMMER C semester, each year.
Applicants must meet all program requirements to be considered for admission. The following items MUST arrive to PTCAS by November 1. All necessary forms can be found at www.ptcas.org.
Completed PTCAS Application
All transcripts
GRE scores
TOEFL and foreign transcript evaluation (if required)
Observation hours (must be completed and verified)
Letters of recommendation
Resume upon request
Incomplete applications will NOT be reviewed.
All applicants to the UCF Doctor of Physical Therapy Program are expected to review the UCF Physical Therapy Essential Functions document.
Also see the responses to our Frequently Asked Questions.
Graduate Record Examination (GRE)
Like many professional and graduate programs, UCF's Doctor of Physical Therapy Program requires applicants to submit GRE scores taken within the last five years from the date of application.
If the exam is taken more than once, the highest score for each section of the test (super score) is used in making admissions decisions. Official GRE scores must be sent directly to PTCAS using the program code: 3871
All application materials must be received no later than November 1 of the year prior to your entry date. Meeting minimum requirements will not guarantee an applicant an interview or admission to the program.
A bachelor's degree in any discipline from a regionally accredited institution. Degree can be in progress at time of application but must be completed prior to the program's start in summer C semester.
Official GRE scores taken within last five years. Average scores for accepted students are 155 for verbal reasoning, 154 for quantitative reasoning and 4 on the analytical writing portion.
Minimum GPA of 3.00 (on 4.00 scale) in the last 60 credit hours of undergraduate degree. Average accepted student Last 60 GPA is 3.75.
Minimum GPA of 3.00 (on 4.00 scale) for all prerequisite courses. Each prerequisite course grade must be a 'C' or higher. Average accepted student Prerequisite GPA is 3.75.
Completion of PTCAS application.

Completion of prerequisite courses within ten (10) years of anticipated matriculation.

A minimum of 50 hours of volunteer or work experience under the direct supervision of a licensed physical therapist. A variety of settings is recommended.
Three (3) letters of recommendation with PTCAS recommendation forms, including one from a physical therapist.
Resume upon request.
An on-campus interview, by invitation only.
UCF Graduate (supplemental) Application must be submitted in addition to PTCAS application. Deadline to submit the supplemental application is December 1, 2019. The UCF Graduate Application can be found at: https://graduate.ucf.edu/admissions/.
Additional Requirements for International Students
The TOEFL (Test of English as a Foreign Language) is required for all international students. Please contact the Doctor of Physical Therapy Program for more information at ptinfo@ucf.edu.
International students with transcripts from foreign institutions of higher education must also submit a foreign credentials evaluation available through World Education Services. The transcript must be translated to English and a course by course evaluation must be completed.
Prerequisite Requirements
The Doctor of Physical Therapy Program recommends that all prerequisite courses be completed at the time of application. Candidates with all prerequisites completed at the time of application may be given preference over those still completing courses. No more than two prerequisite courses may be in progress in the fall semester and one course in the spring semester prior to the year of matriculation.
For the program's prerequisite course requirements, please refer to UCF Doctor of Physical Therapy Program Prerequisites.
PLEASE NOTE: The following will not be accepted:
prerequisite courses older than ten years
Online courses are NOT accepted for the following prerequisites: anatomy courses, physiology courses, physics courses, or chemistry courses. Hybrid courses are only accepted for the prerequisite courses listed above if the lab component is delivered in a face-to-face format (submission of course description/syllabi may be required to verify course delivery mode). Email ptinfo@ucf.edu to request a prerequisite review.
Current tuition for the program during the 2019-2020 academic year:
Year 1 (46 credit hours) – $26,495.54 for in-state students and $64,417.94 for out-of-state students
Year 2 (39 credit hours) – $22,463.61 for in-state students and $54,615.21 for out-of-state students
Year 3 (27 credit hours) – $15,551.73 for in-state students and $37,810.53 for out-of-state student
*Tuition and fees are subject to change.
Additional information regarding tuition is available at https://studentaccounts.ucf.edu/tf-doctorofphytherapy/ .
Information on how to pay for graduate school, please see Office of Student Financial Assistance.
DPT students are also responsible for lab fees, books and materials, and expenses related to their clinical education experiences. Clinical education expenses may include housing, food, transportation, and related professional expenses. Costs vary depending on the location of the clinical site and students should expect at least one clinical education experience to be outside of the Central Florida area.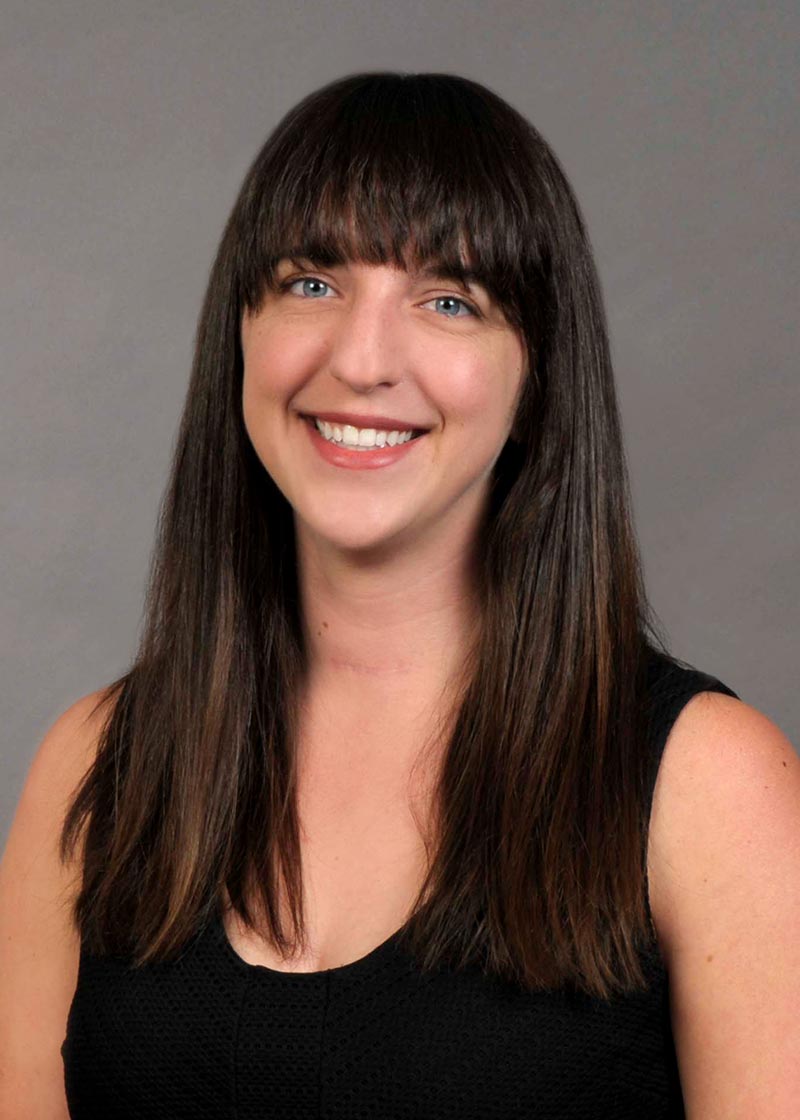 Academic Support Coordinator II
Physical Therapy
Admission advising is by appointment only. To make an appointment or ask general questions about admission, please email samantha.jackson@ucf.edu. For questions regarding the PTCAS application system or materials submitted to PTCAS, please call PTCAS directly at 617-612-2040.