It's my pleasure to welcome current and prospective students, alumni, colleagues, friends and the just-plain-curious to the School of Communication Sciences and Disorders' website at the University of Central Florida. As you navigate this site, we invite you to learn about our high-quality educational programs, meet our dedicated faculty and staff, and learn about the exciting teaching, research and service activities in which we are involved in collaboration with our valued colleagues within and outside of the university. Above all, we want to communicate our commitment to children, adolescents and adults with communication and related disorders. Everything we do is in service to that commitment. We hope that our passion for this work comes across in this website.
We are proud to be ranked among the top 100 speech-language pathology programs in the nation, with our rank steadily increasing. We are the largest program in the country, enjoying the benefits that come with size, importantly a large, diverse faculty with many different subspecialties that span the field of communication sciences and disorders. If you look at our faculty directory you will notice the names of many internationally and nationally known experts in a variety of areas. We are also unique in that many of our faculty members focus on providing state-of-the-art clinical education, which is a specialty area in and of itself. Our hard-working and talented staff is another reason for celebration. We could not operate all the moving parts in our school without them. All in all they don't come any better than our faculty and staff! And we feel the same way about our students. We have outstanding students who excel in a number of areas. We are pleased that we attract students of varied backgrounds from the United States and abroad and we work hard to provide a welcoming environment for them.
Thanks for visiting! I invite you to return often to check our current happenings. We are always on the move, trying to make life better for individuals with communication and related disorders by preparing the best practitioners, leaders, researchers and scholars to serve them. UCF Stands for Opportunity and opportunities abound in the School of Communication Sciences and Disorders.
Warmest regards,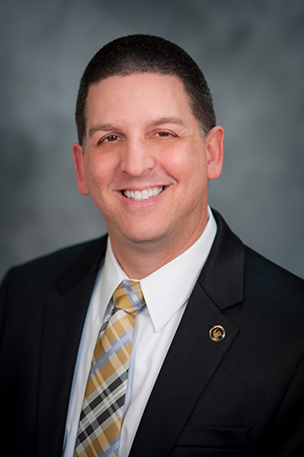 ASHA Fellow, Founding Director, Professor
Communication Sciences and Disorders
Location:
HPA II
Room: Suite 101